"Zyada secular ho gaye ho": Indian idea of ​​secularism boils the pot for Hindus and Muslims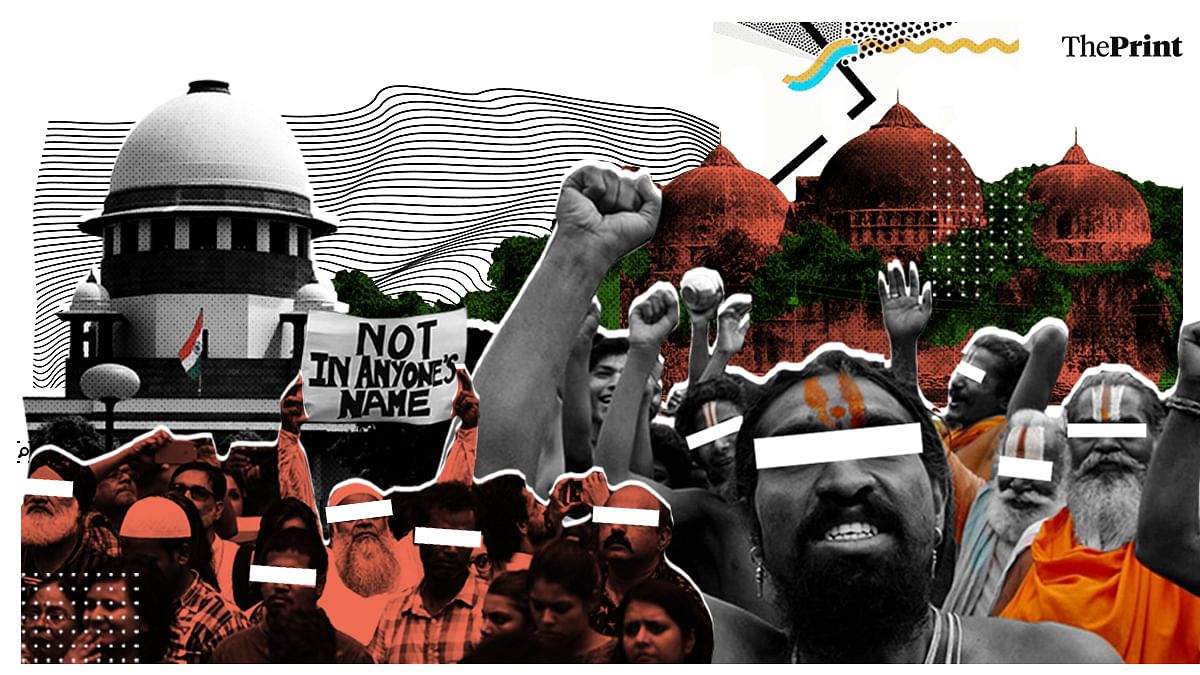 A A series of reflections by public intellectuals over the past few years suggest that Indian secularism is slowly dying, or at least has ceased to exist in its mind in state-society transactions, campaigns electoral, community relations, public policy, and, perhaps more worrisome, the legislation of judicial interventions and verdicts. This gradual de-secularization of everyday life, we are told, has raised questions about India's claim to be a democratic nation committed to equality and social justice for all its citizens. This concern is not to be taken lightly. Something extremely valuable is at stake here: our ability as human beings to understand each other, care for them, and strive for their overall well-being.
Secularism arose in Europe because of the way the ungodly alliance between church and state stifled public life. It was a response to the excesses committed, not only in the name of religion, but of religion itself. India's experience with religion, however, has been very different. We have not had a single ruler imposing a state religion. Our history, unlike that of Europe, does not make us skeptical of the role of religion in public life. Indian secularism – committed to freedom, equality and the protection of the basic rights of every citizen – emerged amid deep religious diversity against the backdrop of horrific partition violence. Although the word "secular" was only added to the preamble of the Constitution in 1976, India's allegiance to secularism goes back much further. Even during colonial rule, a model of Indian secularism was taking shape. From the late 1930s, the mainstream nationalist politics represented by the Congress party, responding to untouchability, women's rights and the worrying state of Hindu-Muslim relations, took an inherently secular stance. By declaring their principled opposition to intra- and inter-religious domination, leaders like Jawaharlal Nehru sought to launch a secular politics that aspired to social freedom.
Despite its inspiring history and unmistakable uniqueness, why has Indian secularism failed to bring together diverse communities, more specifically Hindus and Muslims? For all talk about our composite culture – the so called Ganga-Jamni tehzeeb and shared stories, etc. – the fact is that the two communities remain separate, and this is a clear failure of Indian secularism. A number of reasons are advanced for this, but what stands out is the state's sheer disinterestedness in promoting secularism. Many Indians don't even know what secularism actually means, as the word 'secular' is mostly seen as anti-religious and opposed to social traditions and customs. Think of remarks such as "Zyada secularpana na jhaado [Don't throw around this secular attitude]', 'Dher secular na bano [Don't play secular with me]', or 'Zyada secular ho gaye ho [You have become too secular]', in response to anything that suggests open-mindedness resulting in 'deviance'. Very often someone who ceases to follow his religious obligations or becomes somewhat irregular in this regard is immediately labeled as secular rather than agnostic. Needless to say, in a country like India, where almost every sphere of human activity is affected by religion, such a misconception can only have serious repercussions.
---
Read also : Bhagat Singh, Hedgewar, Lankesh – how Kannada school texts became an 'ideological battleground'
---
For some time now, Indian secularism has been viewed primarily from the perspective of state-society relations. In this regard, we have focused more on the ins and outs of a secular state. However, given the rise of communal hatred and violence in recent years, it is perhaps desirable that we look at secularism in terms of intercommunal relations. By doing so, we can shift our focus from the secular state to something much more promising: secular society.
By focusing on Indian secularism only from the angle of inter-communal relations, how can we make sense of the relations between Hindus and Muslims, which have deteriorated a lot in recent years? Hindus make up about 79% of India's population, while Muslims make up about 15%. Given how phenomenally superior one is to the other, ideally speaking, there shouldn't have been any rivalry between the two. However, there remain elements of history and expressions of culture that are invoked from time to time to set one in hostile opposition to the other. Attempts by right-wing Hindu nationalists to portray the political, cultural and historical "other" have had astonishing electoral success.
So how can we give meaning to this growing antagonism between the two communities, to this growing feeling that the interests of one are in absolute opposition to the other? More than anything else, it has to do with the lack of trust and faith in each other. Each is afraid of the other. However, should we treat the fear of both communities in the same way? The fear of 15% of a society cannot be treated on an equal footing with the fear of the dominant 79%. It is, however, common and must be our starting point if principled secular living is to be achieved. For example, the fear among Hindus that Muslims are destroying their community is simply unfounded. But, in the current political climate, it is more difficult to dismiss Muslim fears of a rise in right-wing Hindu populist politics based on hostility to minority rights.
---
Read also : Government, courts and Muslims must accept Hindu claim to Gyanvapi to avoid repeat of Ayodhya 1992
---
The truth is that the future of Indian secularism is in the hands of the Hindus, for the simple reason that they form the majority and hold the levers of power, just as in a country with a Muslim majority, the responsibility lies with the Muslims. Only Hindus can prevent the idea of ​​a pluralistic and tolerant India from becoming the victim of narrow sectarian politics. If Hindus could do their part, we could achieve what Dr. BR Ambedkar has called "an associated way of life". The alternative – the unchecked rise of majoritarianism – leaves Muslims no choice but to simply accept their status as second-class citizens for the sake of their security and protection. Meanwhile, growing political alienation among Muslims is a problem that lies outside the framework of secularism. Muslims demand that they be recognized as Muslims. It is a call to a very different kind of knowing and understanding, which is amazingly transformative. By embarking on this transformative understanding, Hindus can educate the rest of the world about what secularism and democracy can offer the modern world.
Admittedly, the results of Indian secularism are not satisfactory. We are on the cusp of one of the most defining moments of our national identity, and where we go from here depends on our willingness to rise above manufactured animosities and invest in an ethically informed understanding. on the other, or to embrace sectarian populism. But then, the choice does not have to be binary and should not take us away from what Jacques Derrida has beautifully formulated in his book The politics of friendship as "the radical experience of perhaps". Maybe everything will end well, finally.
This excerpt from "Unmasking Indian Secularism" by Hasan Suroor is published with permission from Rupa Publications.