Why strong institutions are necessary for economic growth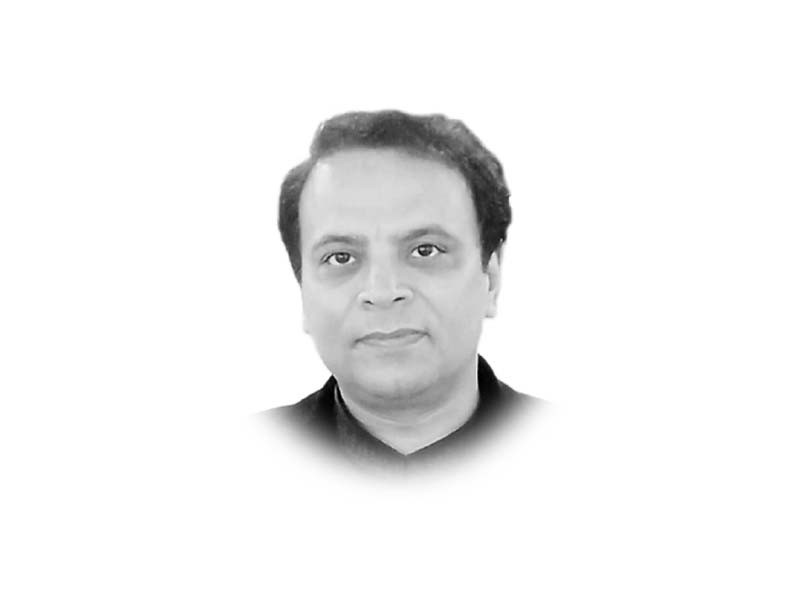 In 2007, on a freezing morning, Professor Mansoob Murshed was giving a lecture on "the long-term determinants of economic growth" at the International Institute for Labor Studies at Erasmus University in The Hague – the alma mater of the author. Hailing from Bangladesh, Professor Murshed has highlighted various development strategies due to which growth rates have historically and currently varied greatly across countries. In the short term, growth has traditionally been seen largely as a function of investments in infrastructure, technology, business, health and education; in the long term, however, there are some non-traditional strategies for economic growth, according to Professor Murshed. These strategies revolved thematically around three main axes: geography, culture and institutions. Further analysis of the three factors suggested that similar economic growth strategies, when applied in different geographic, cultural, and institutional environments, produced different economic growth outcomes in developed and developing countries.
In this context, a tempting question is: what determines productivity and the investment climate in a country like Pakistan? This issue is particularly crucial in the wake of Moody's recent downgrade of Pakistan's sovereign credit rating one notch further into undesirable Caa1 territory of B3. This means that it is now more difficult for the country to obtain funds from international markets. Although Pakistan strongly contested the downgrade, media reports said the agency cited increased government liquidity and risks of external vulnerability after recent floods. Moody's cut could further aggravate growing concerns about the health of Pakistan's economy as inflation rises, the local currency weakens and foreign exchange reserves dwindle despite financial aid from international development agencies. In this context, it would be too naive to rely solely on the traditional determinants of growth to explain Pakistan's economic performance. The scenario requires an informed analysis of geography, culture and institutions – as long-term determinants of economic growth – in the context of Pakistan.
First, Pakistan is geographically located at the intersection of South Asia, West China, Central Asia and West Asia. Many analysts vehemently cite Pakistan's geostrategic position as a great strength. However, this could be a big misunderstanding. Let's not forget that the regions that make up today's Pakistan mostly experience a warm temperate climate. Referring to Montesquieu's 1748 treatise "The Spirit of Laws", Professor Murshed pointed out that in cold climates people are industrious and courageous. However, warm temperate climates can make people lazy and timid. In such economies, despotism might be the political outcome. Given a long history of dictatorship in the country, Montesquieu's observation seems true for Pakistan. Additionally, due to geographical difficulties, Pakistan remained the frontline state during both the Cold War and the so-called War on Terror. These factors have in effect transformed Pakistan's geo-strategic importance into a geographical "paradox of plenty" that fosters aid dependence, rent-seeking behaviors and kleptocratic practices rendering the entire society despotic. . In other words, Pakistan's geostrategic location could actually hamper its prospects for economic growth. These ossified bottlenecks must be eliminated through strong institutional controls.
Second, Pakistan is culturally trapped between regional and socio-religious practices, values, norms and ethos. False religious interpretations have created a culture of superstition and uncertainty in business, innovation and entrepreneurship. Therefore, the lack of mutual trust in companies and the reduction of social capital are the natural consequences. Many people openly oppose innovations and new business practices as anti-religious acts, thus creating religious, social and sectarian conflicts. Many other people, for example, seem reluctant to unveil the scientific reasons behind disasters, such as massive floods, in the country by treating them as mere divine retribution. These factors have made the country's cultural environment very crowded and business-unfriendly. Such cultural barriers create bottlenecks to economic growth that must be removed through institutional intercessions. However, most governments are unable to handle the problems arising from the religious politics of interest groups. In this regard, Professor Yang Yao of the China Center for Economic Research at Peking University draws some lessons for developing countries, including Pakistan. He argues that economic decision-makers should be insulated from the conflicts and invincible pressures of interest groups that try to derail institutional and political reforms. As Chinese society is relatively less religious, it receives less pressure from interest groups. Pakistani institutions might need to create such an environment in the country. Another enzymatic strategy is to pursue Pareto-improving trade reforms by referring to "making no one worse off while making at least one person better off". The Chinese experience also implies that when reforms change the distribution of wealth and/or power in a society, government institutions must address the challenges faced by the poor and powerless. This is possible thanks to an internal institutional couple ensuring the balance of powers.
Third, institutions remain the most critical factor in enhancing Pakistan's long-term economic growth prospects. Thematically, the notion of "institutions" revolves around good governance, the rule of law, political stability and social cohesion. The development economics literature emphasizes the collective role of institutions in promoting economic growth. This means that Pakistan must have a strong multi-institutional governance framework that could effectively address the challenges related to its geography and culture. The absence of a multi-institutional governance system means the supremacy of one or a few institutions, which can lead to despotism as a political outcome. It can also create an institutional monopoly that is detrimental to the long-term determinants of economic growth. This is because collective institutional functioning determines how all the other factors mentioned above interact with growth prospects. Institutional efficiency, according to Professor Yao, is more important than institutional purity. No institution should therefore claim to be pure. Moreover, constructive criticism of institutions is not bad at all because it brings elements of collective wisdom into the socio-economic debates necessary for economic growth. In a multi-institutional governance system, the institutions operate coherently and complement each other. However, institutions are only effective when they incentivize corporations to right-align the personal and individual interests of agents with the country and society as a whole. Such institutional interventions will not bolster the credibility of Pakistan's sovereign credit rating, but will also provide a launching pad for an economic "take-off" needed to achieve long-term growth in the country.
Published in The Express Tribune, October 22n/a2022.
As Reviews & editorial on Facebookfollow @ETOpEd on Twitter to receive all updates on all our daily pieces.