Why Religious People 'Cling' to Their Beliefs Even When Evidence Contradicts Them | The Independent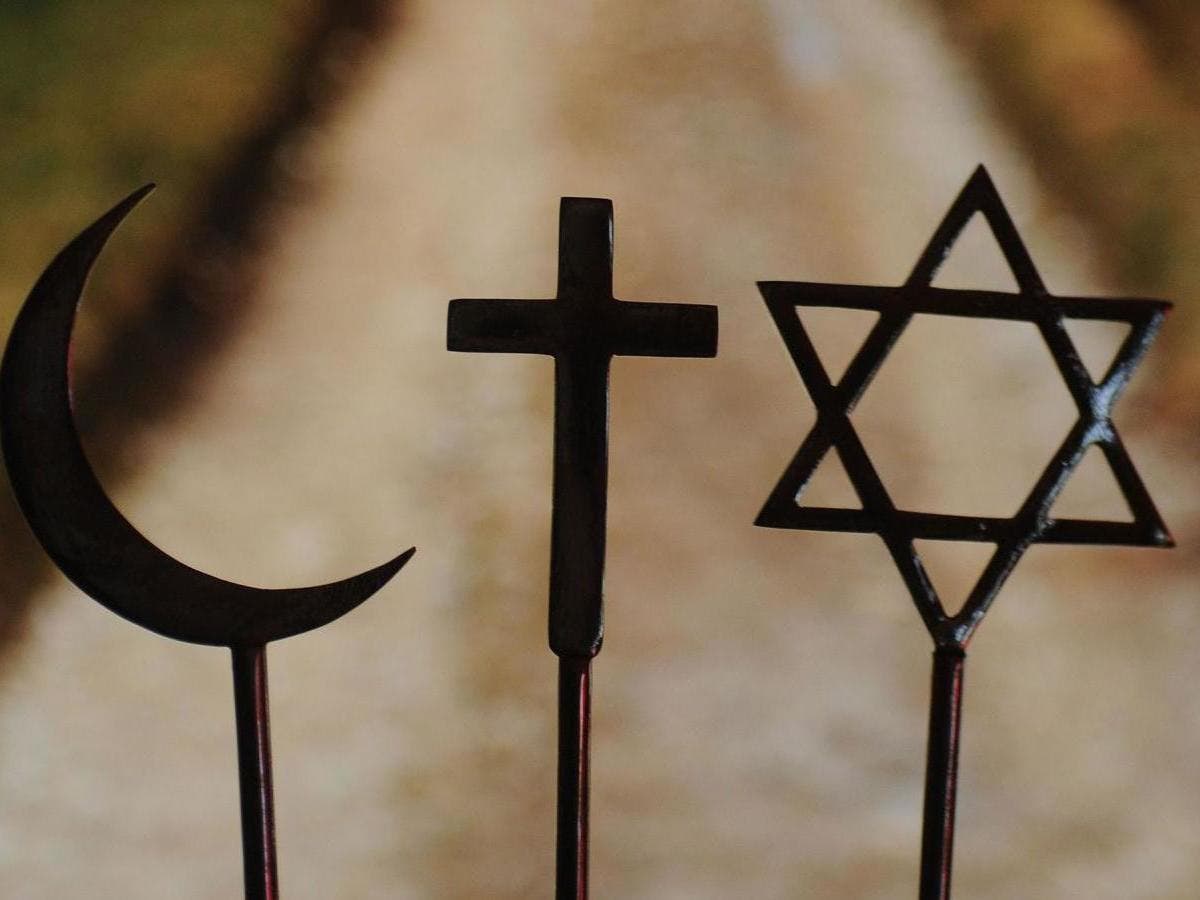 Religious people "cling" to certain beliefs in the face of evidence because those views are closely tied to their moral compasses, new studies show.
Dogmatic individuals confidently maintain their faith, even when contradicted by experts, because these beliefs have "emotional resonance", the researchers said.
In contrast, militant atheists struggle to see anything positive in religion because their brains are dominated by analytical thinking, scientists have found.
Researchers at Case Western Reserve University in Ohio interviewed 900 religious and non-religious people in two studies examining personality characteristics that lead to dogmatism.
In both groups, they found that people with higher critical reasoning skills were less loyal to their beliefs. But they differed in how moral concerns influence their thinking.
"Emotional resonance helps religious people feel more secure — the more moral correctness they see in something, the more it affirms their thinking," said Anthony Jack, associate professor of philosophy and co-author of the research. "In contrast, moral concerns make non-religious people less confident."
Jared Friedman, a PhD student co-author of the research, added: "This suggests that religious individuals may cling to certain beliefs, particularly those that seem at odds with analytical reasoning, because these beliefs resonate with their moral feelings. ".
While empathy is generally seen as a good thing, a burning sense of morality can be dangerous in its extreme, the researchers said.
"Terrorists, in their bubble, believe this is a highly moral thing they are doing. They believe they are righting wrongs and protecting something sacred," Mr Jack said.
He added that Donald Trump's campaign had been able to "appeal to members of his base while ignoring the facts" by resonating emotionally with people.
At the other extreme, while espousing critical thinking, dogmatic atheists "may lack the insight to see anything positive in religion," Jack said. "They can only see that it contradicts their scientific and analytical thinking."
The researchers said their findings, published in the Journal of Religion and Health, provide further support for their previous work which shows that people have two brain networks for empathy and analytical thinking.
They said that the mind of the religious dogmatist seems to be dominated by empathy, while that of the atheist is ruled by the analytical network.
The studies interviewed people who identified as atheists, Christians, Hindus, Buddhists, Jews, Muslims and from 19 other religions.
The researchers suggested that their findings were also broadly applicable to other areas of highly opinionated debate, such as politics, vegetarianism and climate change.