Want to be a better person? Consider leaving organized religion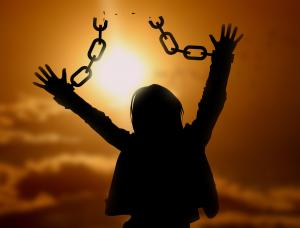 According to the American Values ​​Survey 2019, 40.5% of Americans agree that you have to believe in God to be moral and have good values. 58.8%, however, either disagree or strongly disagree.
It's good news.
A quick word about the survey:
The American Values ​​Survey is an annual, multi-question survey of religion, culture, and public policy. . . to help journalists, academics, experts, opinion leaders, clergy and the public better understand the public policy debates and the religious and cultural atmosphere that shapes American politics and society.
(Suffice it to say, the survey is a good source that addresses many questions that curious minds want to know about what Americans think on a range of topics, including speculative questions about God and religion. Check if that is. suits you.)
Having said that, I had a disappointment with the results. I devoured the 57 pages of the survey and couldn't find the question I wanted to answer: How many Americans think they have to give up religion altogether to become a more ethical person?
In other words, let's reverse the question. because I think it's imperative that people stop following organized religions if they want to become better people.
Why did you quit religion?
I am still asked this question every now and then and the answer I usually provide is that I left religion to become a better person. By better, I really mean to have a stronger and broader ethical basis than what my faith provided for me.
You see, religion has a way of making a person focus on their own life to the exclusion of everything else. When a person is in a religion, it doesn't matter if it is not the salvation of his soul. One is just too worried about one's faults (sins) and works so hard to earn God's favor that other concerns go away.
This is not my opinion as it is based on biblical mandates. Christians believe that Jesus can come anytime, that their faith must consume their lives, and that they may even have to give up friends or family members to pursue their beliefs. It's that kind of personal devotion that leads to what I call having a us and them mentality.
Have a us and them the mentality cherishes the tribal notion that only me and my people matter. It is an artificial bias in which believers tend to think that they are right and that everyone is wrong; that their people know the truth and that no other faith group is up to it; and that they are justified in saying and doing what they want because they think that God gives them their marching orders.
I saw the moral implications of this way of thinking right away on my conversion, and it ended up being a deal breaker for me. I thought it was wrong to think of people and interact with them in this way. I didn't want to feel animosity or deny family members and friends who didn't believe like me. I couldn't justify the level of arrogance required to think I was better than others.
In other words, I had to quit religion because it became a moral imperative.
And when that moment came when I had to break with religion, I couldn't wait to re-engage with humanity again. Become an actor in life. Dive headlong into all the wonders of human existence – and yes, the horrors too – because that's the only way to engage in life and find ways to make a difference.
This is only one of the reasons I left religion to become a better person. I have a lot more, but maybe the readers have a few that they would like to share?
Thinkadelics Related Articles
Do Religious Beliefs Stifle Creativity?
Oh my God! Break free from the idea that people are rotten to the core