Useless Ruckus on Running Mate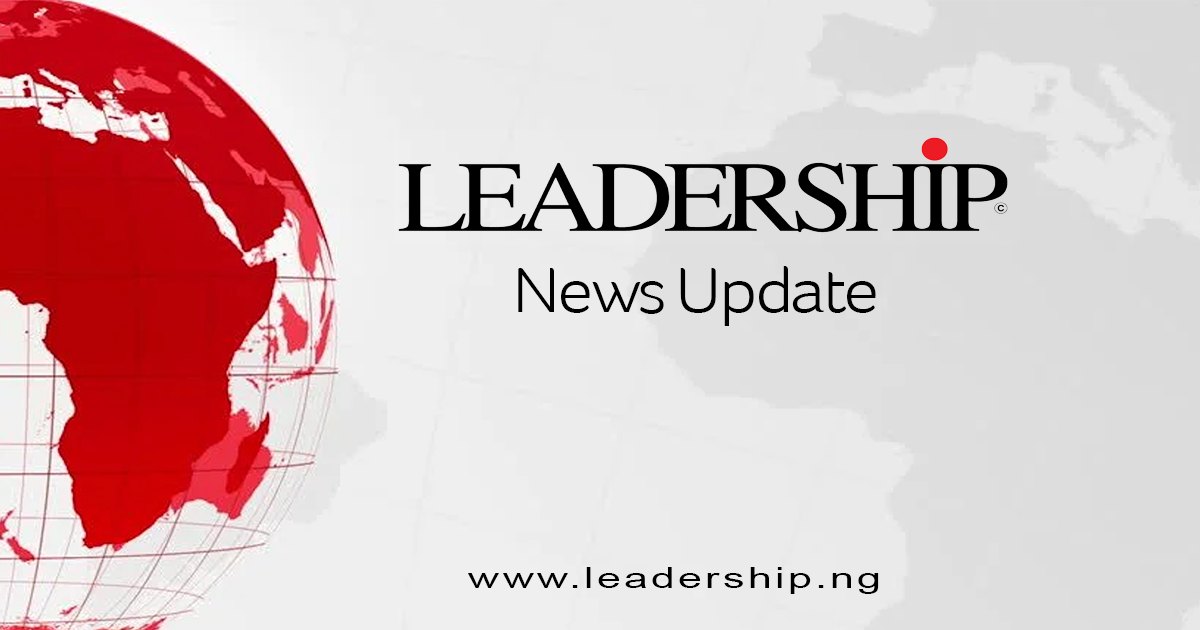 Since the presidential candidate of the ruling All Progressives Congress (APC), Asiwaju Bola Ahmed Tinubu, announced that Senator Kashim Shettima would be his running mate in next year's presidential election, there has been sharp vituperation against the decision from inside and outside the party. It is just as there was a vigorous defense of the choice by the party and part of the supporters. All the ruckus he caused is mainly due to the fact that Tinubu and Shettima are Muslims.
Explaining his reason for choosing the former Borno state governor, Tinubu said it was based on skill and background, and he wanted a deputy who could help him execute his mission to turn around. the fortunes of the country and on that basis, Shettima was fit. for purposes.
No sooner had Tinubu announced his choice than a cacophony of voices resounded to condemn his decision to have two Muslims on the APC presidential ticket in a country divided in two between two regions – North and South – and two religions – Christianity and Islam.
Northern Christians, both as individuals and as groups, rose in unison to reprimand Tinubu for, in their view, showing callousness and neglect towards Northern Christians, from where he was obliged to choose his deputy.
Former Federation Government Secretary (SGF) Babachir Lawal led other prominent figures to reject Tinubu's choice of a Muslim while the Christian Association of Nigeria (CAN) and the Catholic Bishops' Conference of Nigeria (CBCN) led releases for other groups. They all pointed out that the presidential ticket of the same faith did not respect the diversity of the country and its principle of federal character. On the issue of competence cited by Tinubu for his decision, they argued that it was a mistake for him to insinuate that competent hands could not be found among Christians in the 19 Northern States and Abuja. In fact, some of the opponents told Tinubu to take advantage of the remaining period for the submission of running mate names to replace Shettima with a Christian from the North, while other very aggrieved party members announced their separation from the party.
In fact, it was expected that there would be opposition to a Muslim-Muslim ticket. Even before Tinubu made his choice, several voices had warned against such a decision. It is for this reason that Tinubu took five weeks after winning the presidential primary before announcing his choice.
As a newspaper, we would like to state that it is the prerogative of a presidential candidate, whether Tinubu or anyone else, to choose their running mate. And to make that decision, he must carefully weigh all the options that could help him not only win the presidential election but also govern the country if he wins. Recent comments attributed to former President Olusegun Obasanjo that he made the wrong choice for vice president in 1999 underscore the need for the presidential candidate to choose an MP he can work in harmony with to fulfill his mandate. if he ultimately wins the election in order to avoid the cat-and-mouse relationship Obasanjo had with Atiku Abubakar.
The fact that Tinubu also had to consider the religious balancing act – which all naysayers have pointed out – is also a valid point. However, his reference to the June 1993 experience of the Muslim-Muslim ticket when MKO Abiola and Babagana Kingibe ran for the presidency of the abortive Third Republic without any complaints from anywhere does not apply: Nigeria 30 years ago is very different from Nigeria today. which is deeply divided along regional and religious lines, a situation not helped by murderous rapacious Islamist extremists and terrorists waging a bloody war against the Nigerian state, with a mission to enthrone radical Islam on the Nigerians. The botched execution of the war against Boko Haram, ISWAP and Ansaru Islamic terrorists and the failure of the current administration to rein in herders and rogue bandits across Nigeria, in addition to the skewed appointments to Sensitive posts by President Muhammadu Buhari in favor of a religion have fueled fears among Christians, particularly in the north, of an Islamization agenda. These divisions did not exist at the time of Abiola/Kingibe.
What many have seen as Tinubu's real reason is that he sacrifices national cohesion on the altar of political expediency – which he believes has a better chance of winning the election with a Muslim MP from the north than with a Christian. And just like the main opposition party, the Peoples Democratic Party (PDP) had argued – abandoning its principle of zoning – that winning power before sharing it was paramount, Tinubu's first duty to him- same and his party is to win the elections. On this point, those who reprimand him should cut him some slack. This is Tinubu's election to win or lose and the result of the February presidential poll will decide whether or not it was a political miscalculation.
Even so, for the electorate, they don't need to lose sleep if religious balance is an issue for them. They have other options on the ballot in the four major parties: Muslim-Christian tickets in the PDP and New Nigeria Peoples Party (NNPP), and a Christian-Muslim ticket in the Labor Party. It doesn't have to be APC.