The best way to celebrate Bhagat Singh – save his memory from the fate of Gandhi, Nehru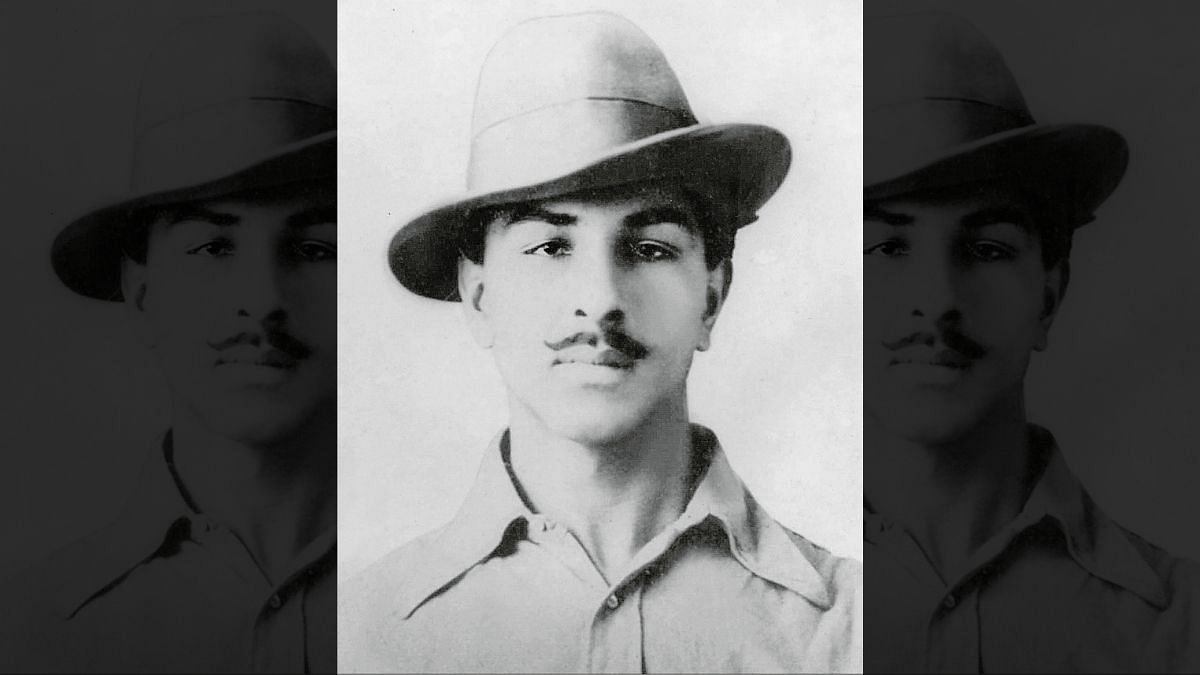 OWhich Bhagat Singh are we celebrating today? How to resist the appropriation of the image and imagery of the young revolutionary? Can we prevent his memory from suffering the same fate as that of Mahatma Gandhi? Reflecting on these questions is perhaps the best way to mark the day of his martyrdom on March 23.
These questions have arisen in response to the new iconization of Bhagat Singh by the newly elected Aam Aadmi Party (AAP) government in Punjab. At first glance, the dispute was trivial. Bhagwant Mann, the new Chief Minister, has put up a stylized image of Bhagat Singh (along with Babasaheb Ambedkar) which shows his weaving of a basanti turban. Mann himself wears this turban and has popularized it over the past few years. He also invited all Punjabis to join him in basanti color on the day of his oath taking at Khatkar Kalan, the ancestral village of Bhagat Singh. Historian Chaman Lal, who has worked tirelessly to collect Bhagat Singh's writings, was quick to point out that the photograph contradicts one of the four historical photographs of Bhagat Singh available to us. Some of his relatives also joined in this objection.
Now, there was nothing degrading in the image used by the Punjab CM. This calendar art image is attractive, if inauthentic. Unlike the previous controversy over the use of his other image – a clean-shaven person wearing a hat – there is no question in this case of erasing his identity as a young Sikh. There is a real and historical connection between the revolutionary nationalists and the basanti of color, thanks to the immortal song, mera rank of basanti chola. One could argue that there is no reason for the memory of historical figures to be limited to authentic photos. There would be no art if we insisted on replication. Certainly, the family or the subscribers cannot control the use of the image.
Professor Jagmohan Singh, one of Bhagat Singh's great-nephews, put things into perspective by saying that this is not Bhagat Singh's photograph, but his ideas. This is the heart of the problem. This is why the dispute is deeper than it seems. The tacit objection is that of the political appropriation of a hero.
Government of Punjab. should not use any imaginative illustration of Bhagat in government. Desks. I urge Punjab CM @BhagwantMann to choose one of the four original images available in the public domain. pic.twitter.com/wfpZZWOAom

— Raman Dhaka (@RamanDhaka) March 15, 2022
---
Read also : Shaheed Bhagat Singh, the freedom fighter everyone loves
---
An icon undiminished by time
Bhagat Singh is one of the few nationalist icons to have aged well. Abuse and organized slander tarnished the image of Nehru and, to a lesser extent, of Gandhi. No matter how hard his followers try, the truth about Savarkar's life is all about elevating him to iconic status. Babasaheb Ambedkar is among the few rulers of modern India whose stock has increased in recent times. Lately, her image has begun to transcend the social confines she has long been confined within. Unsurprisingly, this is the other image mandated by the new Punjab government.
Bhagat Singh stands out as an icon undiminished by time, unconfined by geography, uncaptured by any caste or community, undulled by official celebrations. Will he also become an icon untouched by his ideology and politics? This is the real challenge today.
Bhagat Singh's continued attraction – his image still stirs the youth, transcending all divides – is precisely what makes him an attractive object of appropriation. It's not new. The iconization of Bhagat Singh began during his lifetime and has continued ever since. He remained a symbol of militant nationalism that opposed Gandhi's mainstream. The left has tried, but with limited success, to keep alive the image of Bhagat Singh, the communist, the atheist, who read Lenin until the last day of his life.
Gradually, our historical memory of Bhagat Singh has thinned into that of a generic all-round nationalist. He is remembered as an idealist who made the ultimate sacrifice for India's freedom, not caring about discovering the India he dreamed of. We see him as a role model for youth, pure Josh and nothing else, quietly forgetting that he wanted youth to get into politics. We call it revolutionary, reducing the idea of ​​revolution to any form of radical change undertaken for any purpose. What we are witnessing today is the culmination of a long process of deradicalization. This is what makes Bhagat Singh available to Congress, despite his acerbic criticism of his politics, to the Akalis eliding his avowed atheism and, worst of all, to the BJP erasing his contempt for the politics of Hindu nationalism of his time.
The AAP threatens to go even further in this appropriation. With his decision to install the image of Bhagat Singh and Babasaheb Ambedkar in every government office, we could see the rise of a Bhagat Singh sarkari. In this sense, Bhagat Singh could be headed for the same fate as Mahatma Gandhi. Just as Gandhi's image turned him into the ubiquitous, toothless sarkari Mahatma, Bhagat Singh too could turn into a sarkari krantikari, a wrapping paper available to cover anything and everything. I shudder to think of the image of Bhagat Singh – historical or stylized – watching the daily dealings and encounters of the Punjab police from the walls of every thana in the state.
---
Read also : Gwalior to Godse – Was Sardar Patel soft on Savarkar in the Gandhi murder case, and if so, why
---
reverse credit
Bhagat Singh faces the ominous prospect of turning into an empty signifier, a symbol without any substance, a sign without a referent, just a basanti pagri that can be worn by anyone for anything, a figure that can be used to dislodge Gandhi, discredit Nehru and remove Tagore from our historical memory. Reversing this appropriation must be on the agenda of those who wish to reclaim a future for the Indian republic.
Such an effort would involve the recovery of Bhagat Singh, the thinker-activist. Unlike most militant nationalists of his time, he was not a trigger-happy revolutionary. We must remember Bhagat Singh who read a lot, thought deeply, wrote powerfully and fearlessly acted on his convictions. Specifically, we must remember and recover three elements of his ideology: nationalism, socialism and secularism. We must remember that Bhagat Singh's nationalism was not a narrow doctrine of national superiority or chauvinism. It was a positive nationalism, born out of a burning desire to unite all Indians in an anti-colonial struggle while being ready to learn from anyone and anyone outside the country. This was linked to its uncompromising secularism. He was an atheist who constantly fought against all forms of communitarianism. His remarks on the role of the media in inciting communal hatred are worth remembering every day in these times. Above all, the revolution was for him linked to his ideology of socialism. He was part of the first generation of Indian revolutionaries inspired by the Russian Revolution and Marxist ideology. He was a socialist who wanted an India capable of eliminating economic and social inequalities. The only way to resist appropriation by Bhagat Singh is to invent a new image of this revolutionary by combining these three elements.
Such an effort would do well to recall that March 23 also happens to be the birthday of Rammanohar Lohia, someone who shared, in another language, all of these elements. We know that Lohia never celebrated her birthday and just marked it as martyr's day. If we forge a new image of Bhagat Singh, with or without basanti pagri, we can celebrate Lohia's birthday with Bhagat Singh's martyrdom day.
Yogendra Yadav is one of the founders of Jai Kisan Andolan and Swaraj India. He tweets @_YogendraYadav. Views are personal.
(Edited by Anurag Chaubey)