Role of women in the development of Pakistan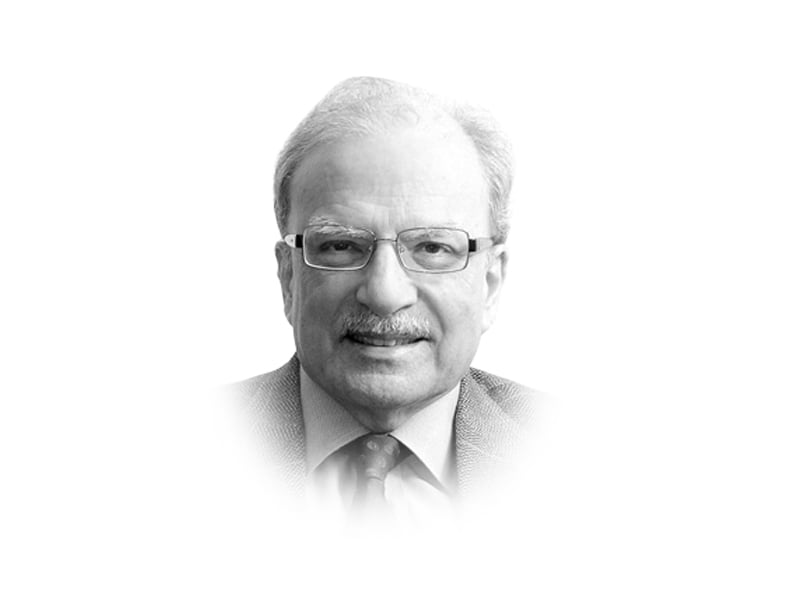 Pakistan has spent March 8, 2022 observing Women's Day as has been done by most countries in the world. Just four years ago, Pakistani women took to the streets to demand better treatment at home, in educational institutions and in the workplace. The women of Karachi have taken the initiative to bring their friends and relatives to start demanding better rights for women. Although the reaction to the first women's march was relatively muted, there was some condemnation from Islamic extremists who called the participants "anti-religious" or even "vulgar".
"What started as a single protest to observe International Women's Day has become an annual lightning rod for religious conservatives across Pakistan, who have taken tougher attitudes towards women activists," Zia ur-Rehman wrote. , a Karachi-based journalist who covers Pakistan. for his diary, The New York Times. "Women considering joining the Aurat Marches, as they are known – Urdu for 'women's march' – have faced countless threats of murder and rape, as well as accusations that they receive Western funding as part of a conspiracy to promote obscenity in Pakistan". Many Pakistani opinion makers are always ready to blame the West if things don't go in the right direction.
Pakistani women, much like women in other parts of the world, have realized the important fact that they will have to be actively involved in improving their status in society. In the process, they will need to educate the men in society who need to start recognizing that keeping women back will keep the country back. This is even more urgent today than in the past due to developments in neighboring Afghanistan. The Taliban government in Kabul, still struggling to establish itself and save the country from an unprecedented humanitarian crisis, has given considerable attention, as expected, to defining its approach to the country's women. . Despite international pressure, he has done little to convince the skeptical world that he will bring women closer to men in terms of social and economic development. His record when he last governed – from 1996 to 2001 – is not encouraging.
No country has made economic and social progress without empowering its women. China and Bangladesh offer good examples of how women have developed their societies. China started on this road in the early 1950s and Bangladesh in the 1970s and 1980s. Chairman Mao Zedong's Communist Party took control of China in October 1949. One of its first acts of reform was was to ban the binding of women's feet, which the upper-class Chinese had done before the Communists took power. By keeping the feet small, women's mobility was severely restricted. When I first visited China in the summer of 1965, I saw many old women barely able to move on their small but deformed feet. Mao's other reforms also affected women. He brought universal primary education and health care to the people of the country. When Deng Xiaoping became supreme leader in 1976 after Mao's death, he opened up China to the outside world. China then had a workforce that had more women than men to launch the country on a path of rapid economic progress, which, in terms of the growth rate of the economy, is is transformed. Its growth and rate of change had no historical precedent.
Bangladesh became independent in 1971, breaking away from Pakistan, of which it had been the eastern part for a quarter of a century. In doing so, he inherited half of the quota of the Multifibre Arrangement, the MFA, which regulated the export of cotton products to the developed world. But the new country did not grow cotton or make cotton yarn. Foreign investment, mainly from East Asian countries, rushed to take advantage of the access Bangladesh had suddenly gained to markets in the United States and Western Europe. Those who invested in the development of the garment industry in Bangladesh had experience of operating such enterprises in their own country and knew that women were better workers than men in garment production. This opened up opportunities for women which they were quick to exploit. More than 80% of the workforce is made up of women, allowing them to become largely independent of their spouses. An immediate consequence of this was a sharp drop in the country's birth rate. At the time of independence, Bangladesh had a larger population than Pakistan. Today it has 165 million inhabitants, 45 million less than Pakistan.
Comparing the situation of women in Pakistan to that of Bangladesh, India and Sri Lanka, some measures show that women in Pakistan are doing as well as, if not better than, those in other South Asian countries. . To use a few metrics to compare the situation in Pakistan with other South Asian countries: 65% of girls marry before they reach the age of 18 in Bangladesh, 31% in India, but only 24% in Pakistan. Birth weight is lowest in Bangladesh but highest in Pakistan. In a study I conducted while spending summers as a Senior Visiting Fellow at the National University of Singapore's Institute of South Asian Studies, I was surprised to find that the proportion of girls entering primary school and completing the semester was higher in Pakistan than in Pakistan. in India and Bangladesh. This was the case because of the involvement of the private sector in education. This did not happen because of public policy or public sector efforts. Many of the thousands of schools and colleges in the private sector are the result of women's initiatives. This is the case not only in urban areas but also in villages.
However, I do not want to give the impression that Pakistan does not need to do much more to ensure that women contribute to the economic and social development of the country as they have done in the so-called East Asian miracle economies. There are several areas that require government and private sector attention. They include violence against women in the country – a topic that receives good media coverage these days – providing women with education, health care and employment in modern sectors of the economy. I notice that women have an active presence in private commercial banks. The Burki Institute of Public Policy, based in Lahore, plans to do serious work to deepen our knowledge of the situation of women. It is to this end that we will devote our next annual report, which will explore some of the issues related to the development of women as well as the opportunities available to them to improve their situation. We are convinced that by adopting appropriate policies, the situation of women can be significantly improved and that, in turn, this would promote the economic and social development of Pakistan.
Published in The Express Tribune, March 14and2022.
As Reviews & editorial on Facebookto follow @ETOpEd on Twitter to receive all updates on all our daily pieces.