readers meet immunization targets to open Australia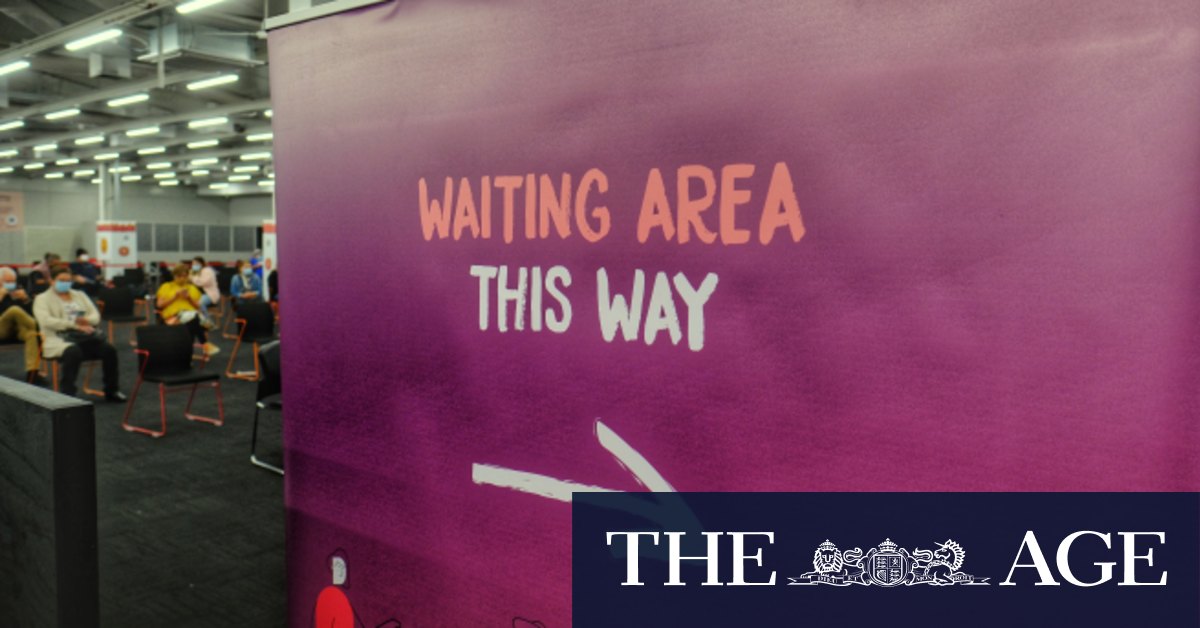 NewsNitPicker: "70% why? It's not even guaranteed, I can see five prime ministers who would close in the blink of an eye 70%, 80% or even 90%. Fully vaccinated people should be immediately exempted from lockdowns, border closures and travel restrictions. Why are they treated the same as an unvaccinated person? "
jan.irzyk: "You cannot offer preferential treatment to the vaccinated as long as there are people who WANT to be bitten but there is no vaccine available for them. It's very frustrating but it's the only right option, I think. "
Gra: "So 80% is the goal. Let's go, encourage everyone you know to get the jab ASAP. Those who wait for Pfizer are holding back the practical Australians. "
THE.: "I would rather hear about a quarantine designed for this purpose so that we can prevent the virus from entering our population in the first place. All outbreaks to date have been imported.
Sabriane: "I am much more worried about the cultural and psychological barriers that risk-averse and security-obsessed Australia will have to overcome in order to end blockages and open international borders. This will require abandoning the zero COVID mindset and accepting an inevitable number of deaths and hospitalizations, a proposition that almost every other country in the world is better placed to accept. Even the 80% vaccination is not going to create a magic shield that will bounce COVID right away. Can we be vaccinated against panic when the virus is reintroduced and allowed to circulate? "
What is your religion?
Tuesday is census night and one of the questions respondents will need to answer is: What is your religion? In the article "What Does the Question on Religion in the Census Really Mean," Senior Editor Caitlin Fitzsimmons examined how this seemingly simple question is increasingly controversial. While some will respond based on their religious beliefs (or lack thereof), others will respond based on their cultural identity. It is also common for people to respond based on the religion they were raised with rather than their current beliefs. Some groups believe the way the question is framed inflates official figures for religious affiliation in Australia. While some readers saw a reason to rephrase the question, others wondered why complicating the problem too much.
Anton Ady: "I think two better questions would be, 'do you go to church every week and if so choose a denomination, otherwise check no religion' and 'which religion do you align with or choose? no religion "for those who say that they live their life according to the precepts of a religion without formally practicing, for example Christianity, etc.
Brian: "Maybe just a 'are you active in this religion' checkbox?"
HJ: "The questions should be: Do you believe in God? Do you follow a religion?
Annie: "I don't know what the problem is here. Check the box that applies to you and forget about other boxes that people might check. It's not your business. Seriously, what now? The police to check? "
river junction: "I used to write Church of England even though I was an atheist from childhood, because CofE was my family religion. Now I'm just ticking off "No religion"… I'm wondering if the increase in "no religion" responses is due to people like me now giving their personal perspective rather than their cultural background. "
JK: "It's a complex question for me. I am baptized, I have been confirmed, I got married in a church, and I am a member of a church, so I think that is considered to have a religious affiliation. But, I don't see myself as religious – it's much more about culture and tradition for me. So, in that sense, I want to answer "no religion".
den-tony: "Do they have an 'I believe in science' category? I guess I'll have to settle for an atheist.
Billy Boy: "I am a follower of the Prophet John Lennon: 'Imagine there is no religion'."
NewsNitPicker: "As an agnostic, it always amused me how open-hearted non-believers and atheists get upset about what other people may or may not believe … so funny. .. so hypocritical. "
Chamois: "It's because religious people, including religious politicians, tell us what we can and cannot do based on their 'faith'. They demand tax-exempt status for their institutions and the absence of anti-discrimination laws. "
apshai: "It's funny that a device designed to accurately measure a belief system does not allow you to give a precise answer. It either means that someone is pushing their own particular agenda (yes, I'm looking you religion!) Or the accuracy of the census doesn't really matter! "
A: "No question is perfect. In statistics, it is more important to consistently ask an imperfect question than to ask better questions that change frequently.
cccm: "Faith is an essential component of everyone's life, whether we believe in it or not. So if you don't have any faith, you don't mark any faith. For others, the question is not whether you are lapsed or not, as some have suggested. It is natural that you question your faith in the course of your life, it does not mean that you have lost your life. Tag the question as you think best. Simple."
T 412: "I just did my census and found the question of religion very simple. The first option is "no religion", if you answer yes to no religion you go to the next question, otherwise you can choose from a list of religions. I don't understand how people read things in this question that aren't there.
"In the spirit of the Games"
There was no denying the joy of high jumpers Mutaz Essa Barshim and Gianmarco Tamberi when they shared gold at the Tokyo Olympics. In his opinion piece, "The Absurdity of Athletes Choosing Gold", Jake Niall acknowledged that "the moment was certainly 'memorable, even uplifting'. However, the sports reporter questioned the decision to award gold to the pair, apparently leaving it up to the athletes themselves, rather than a rulebook, to decide whether they would share the loot rather than risk. a blocade. Some readers have dismissed Niall's objections (and comparisons to golf and tennis), writing that it was a great display of sportsmanship and "the spirit of the Games." Others, however, argued that the rules needed to be clearer.
chicken man: "It was a fairy tale that ended with a beautiful evening of competition and camaraderie. We need a little of that right now.
Forward not back: "It is in the magic and the spirit of the Olympics. We need more positive examples like this.
Sheila martin: "Sportsmanship triumphs over ego, selfishness and greed. "
Marc Grooby: "One of the best moments I have witnessed in sport. Both deserved it. Glad there wasn't a count like the long jump final. Penalty shootouts are no way to win a game. Sometimes we just don't need a winner and a loser in life.
orrtron: "I think it will be remembered as a tribute to sportsmanship, the event had run its course and they were tied. Imagine if there had been a jump-off and one of the contestants had torn a hamstring.
adrien: "So as not to appear grumpy. But it was not sportsmanship so much as common sense to share the gold rather than risk a play-off. If you have a gold medal in your pocket, why risk a silver medal just to stop the other guy from getting gold as well? You have nothing to gain and everything to lose. Well done to both of you for making the right choice and winning gold. But don't call it sportsmanship.
Amateur rank: "Eventually, someone will win in the golf play-offs or the tennis tie-breakers. High jumpers will not necessarily move to another height if there is a tie. The only way to fabricate a result is to gradually lower the bar, which would be absurd. The rules make sense.
Oldad: "Jake Niall, I think you're missing the point. The two examples you mention – golf and tennis – are big pay-off professional sports. It's the Olympics. The decision, in the rules, of the athletes is exactly in the spirit of the Games.
Jeff B: "The rules are not flawed. Links exist in many sports including many Olympic sports including swimming at these Olympics but not for gold in this case. It was the best possible result for two competitors who could not be separated in their competition.
trevorowl: "Giving athletes a choice can be unusual, but there is nothing wrong with articulating first (or second, or third). You can tie in other track and field events and other sports, so why not in the high jump? But clarify the rules and don't let the athletes decide. "
Le_Big_M: "The only 'flaw' I agree with is that there is a choice. This involves a non-standard process rather than a rule, as it means the result may vary each time. However, in this case, the actual process they followed is both reasonable and reasonable, and the result is correct and as it should be. "
Breaking wave: "I think a shootout in football or hockey is a cruel way to decide for gold. They might as well flip a coin, so much is luck. But I think the high jump is different. It depends on their competence. If the athletes can negotiate gold medals, will we see the day when the 9 finalists in the 100 meters will all agree to share the gold?
ounce: "There was a simpler and much more suitable solution. Surely, since there was NO clear winner in the high jump, the two athletes should have shared the silver medal. Much fairer to the rest of the competitors and more representative of actual results. "
online readers of The Sydney Morning Herald and Age made 55,989 comments on 573 stories in the past week.