"People are penalized in the name of Urban Naxals"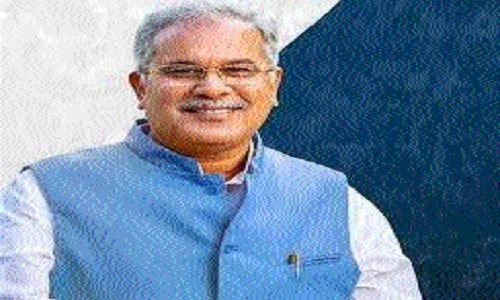 Staff reporter
RAIPUR,
Chhattisgarh Chief Minister Bhupesh Baghel has denounced Prime Minister Narendra Modi over his "Urban Naxals" remark.
It can be mentioned that Prime Minister Narendra Modi, during a public meeting in Bharuch district of Gujarat, recently said, "The urban Naxals are trying to enter the state with new guises. They have changed costumes. They trick our innocent and energetic youth into following them. We will not let them destroy our young generation. We must warn our children against the urban Naxals who have set themselves the task of destroying the country. They are agents of foreign powers. Gujarat will not lower its head against them, Gujarat will destroy them".
Speaking to Rajiv Bhawan media in the state capital on Friday, Baghel said: "People are being penalized in the name of Urban Naxals. Lawyer Sudha Bhardwaj lived in Chhattisgarh and practiced as a lawyer. She was put inside the prison calling her an urban Naxal. This is the vision of the Bharatiya Janata Party. If you speak against the BJP, you will become anti-religious. If you speak against Prime Minister Narendra Modi and Union Minister Amit Shah, you become anti-national and that is the view of the BJP.
Responding to another question on the Prime Minister's statement during the Chintan Shivir of State Interior Ministers – "States should cooperate with central agencies to ensure efficiency, better results and protection of ordinary people, Baghel said: "The BJP government at the Center is abusing the central agencies. Paramilitary forces are also misused with them. They are used for homeland security. Now paramilitary forces enter anywhere, especially in states where opposition parties are in government.
Asked about the preparation of paddy supply, the Chief Minister said, All preparations have been made for paddy supply in the state. This time, farmers in the state will face no problems. Arrangements for the purchase of 80-85% paddy have been made so far. There will be no shortage of jute bags like in the previous year as the officers are in constant talks with the Jute Commissioner of India. Last year the jute mills were closed due to the corona period.