My brother's death made me an angry atheist. But kindness made me a Christian.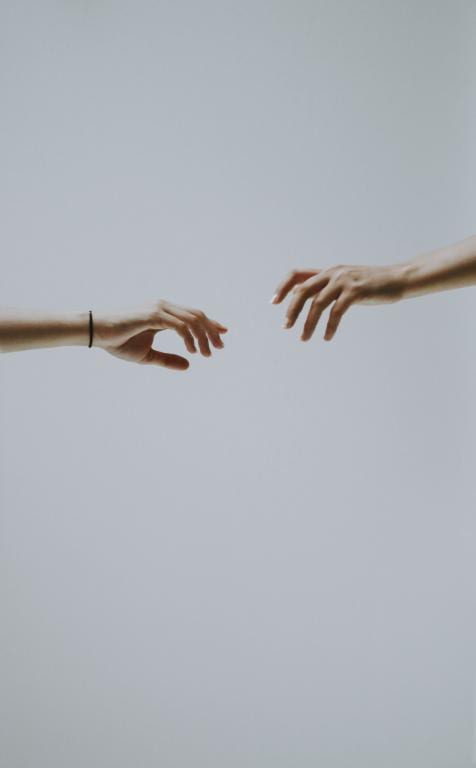 There are many things that cause people to question the existence of God. The presence of suffering in the world and in our own lives is often a key factor. This was the case with Mike Arnold who lost his faith at the age of 7. Jana Harmon, whose doctoral research focuses on the conversion of adults, tells the story of Mike losing his faith and then rediscovering it years later.
Mike became an atheist at the age of 7. My intuition told me that something important must have happened in his life for him to turn against God at such a young age. After settling into an English cafe opposite the station, I quickly shifted the conversation to her story and her oddly precarious childhood. It didn't take long before his tragedy poured out:
"My mom and dad used to send us to Sunday school to get us out of the house, so I went to Sunday school for about six months. They wanted some peace and quiet because there were four of us – my two brothers and my sister. We went to Sunday school where we learned that Jesus loved us. But when I was 7 years old, we experienced a fire in a house and my younger brother did not come out of the house. He died of smoke poisoning.

"And I remember my 11 year old brother coming out of the house and he was on fire. And they kicked him out, put him in the ambulance, and I set down at his feet. I was sent to church the next week and the pastor said, "Come and we will pray" and I ran away. I said, "If that's what God did to my brother, then I don't want to do anything with it" and I became an atheist.

"My younger brother survived for five days and then died. He had third degree burns on 90 percent of his body and it was probably a blessing that he died. But I couldn't have anything to do with religion. I have become an atheist.
At that point, I stopped, put my cup of tea on the table, and said, "I'm so sorry for what happened to you. It was as if we couldn't move forward without duly acknowledging Mike's pain and loss. What a strange thing to meet someone for the first time to experience their most acute and personal misfortune within the first five minutes, the traumatic event that their next two decades fed and nurtured.
Hold on, a stranger. The next moment, a friend. Sometimes it is easier to reveal yourself to an unknown and yet safe person. I was grateful for her clear and revealing story and the immediate trust shared between us.
Angry with god
For Mike, God was not good, not worthy of his belief. Even more than that, not worthy of anyone's belief. Her childhood tragedy set off a path of depression and guilt, suicide attempts and contempt for anything religious. He had an expressed hatred towards God, religious places and people. Confused and anguished by his shocking childhood ordeal, Mike questioned and challenged:
"If there is a God, if he is so powerful and benevolent, why is all this garbage coming in? These are the weapons I would use to stop or disarm Christians or other religious people. I wouldn't bother with anything religious at all. I wouldn't go to church for a funeral, although that would be a huge insult to the family. I would stay outside. I will not go. If there was anyone getting married in church, I would stand outside. I would not go to the church. I was not at all interested.

"As far as I'm concerned, that was hogwash. And it wasn't long before I told people that's what I thought. This is how I was anti-religious, especially towards Christianity. I saw Christians as very critical who wouldn't listen to anything I tried to say. They would just shoot me. "We will pray for you. And that would be all. I don't want them to pray for me. Don't even try to pray for me. Every time I met religious, I almost became an evangelist towards atheism. I would argue with them. This is how I lived my life until I was 26.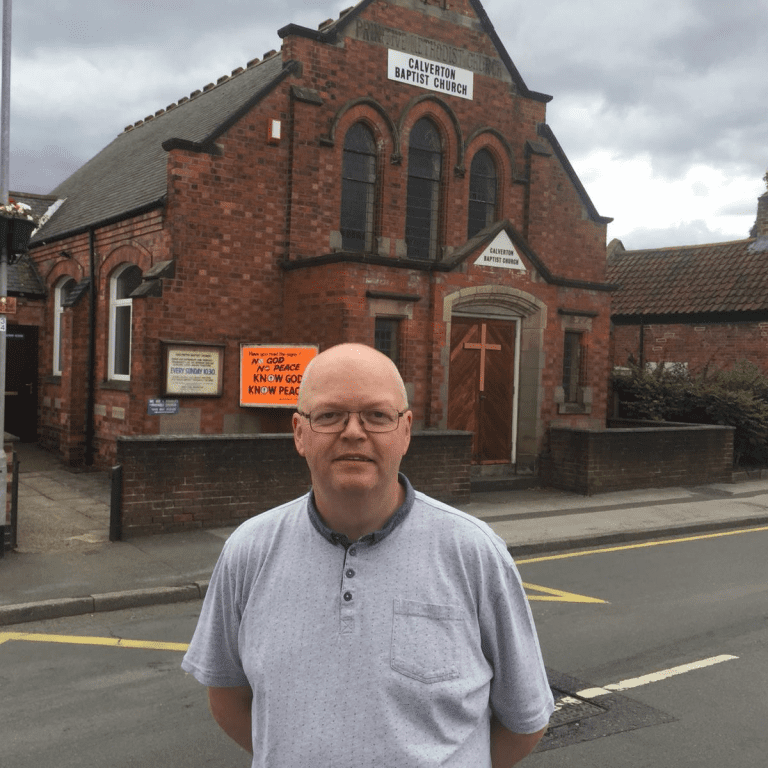 A key in the works
I sat there listening to his story wondering what it would take for Mike or someone like him to change, open up again to the possibility of God, of the Sunday School of Jesus bringing him down. love. He was a militant atheist. The disbelief fueled by emotional pain quickly donned rational armor. Atheism was the intellectually superior point of view and no one could convince him otherwise. Until Mike's wife went from agnosticism to Christian faith. His newfound belief in God only served to isolate him and anger him even more:
"His whole personality had changed. She was much more optimistic, happier, all over her face. She was much smarter. She was not so argumentative, not so assertive. It was like being married to a complete stranger. This caused us a lot of problems. She used to go to prayer meetings and church, and she would come right back into an argument. It almost broke our marriage. It was like that for about nine months.
When he first meets his wife's Christian friends, he expects a heated exchange. Instead, he was surprised by their warm hospitality, their sincere offer of friendship, valuing him like he had never known him. His emotional anger suddenly deflated like a burst balloon. He recounts their first meeting:
"One evening I got home from work around midnight and she called from a friend's house to ask if I could come pick her up. By the time I got there I was absolutely bubbling over. If anyone had mentioned Jesus, I would have castigated him. I was mad, furious. I wasn't interested in what they had to say, I just wanted to burn them down.

"I was ready for that… I walked in where she was with some Christians and they asked, "Would you like a cup of coffee?" and that immediately disarmed me. I did not expect that. I was ready to explode. They offered me a cup of coffee and they sat there and talked to me like I was counting. And they weren't talking about God or Jesus. They just talked to me like I was human. They welcomed me into their home. They listened to what I was saying.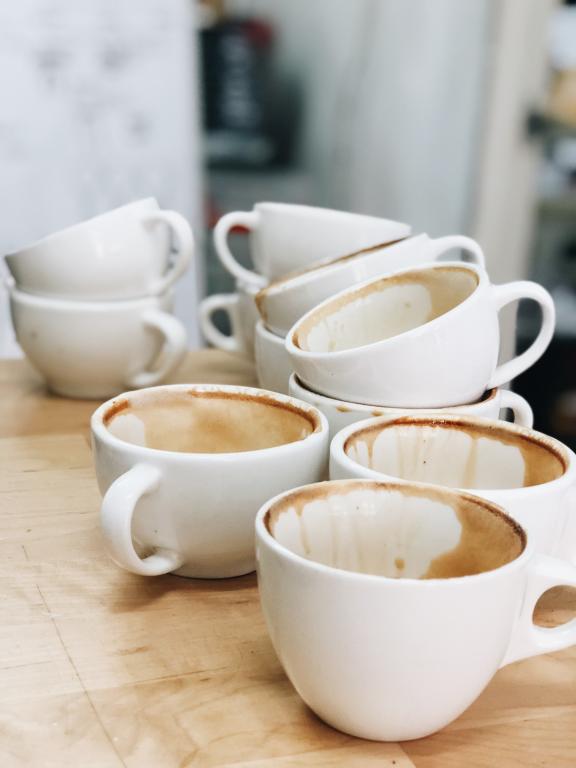 The return trip
Mike hadn't just alienated himself from anything and anyone religious, but he had distanced himself from most relationships. Their pleasant and thoughtful conversations with him left him begging for more. He said, "I kept going because I was intrigued by these people who were Christians. For several weeks, his walls began to erode as he was continually greeted with love and acceptance.
After a month of back and forth, he started talking to them and questioning them. For the next six months, he went there every day and talked about Jesus, the Bible, Genesis, science, and other topics.
They gave substantial answers to his objections. After exhausting all his questions, his Christian friend said, "What is wrong with God? Would you mind if I prayed for you? Reluctantly, Mike agreed. But, something profound happened in and through this prayer. He found a peace he had never known. Explaining his utter surprise at this turn of events and emotions, Mike said:
"I woke up the next morning and felt like I was floating in the air. I was so peaceful. It was unbelievable. And I went to try to chat with him and I couldn't. I had no questions. It was a strange thing. After a few weeks he asked me how I was. I said, "I can't explain it. I really feel at peace. That night I came home and said to the Lord, "If you're really here, are you going to fix me? That was 18 years ago and I have been a Christian ever since.
Life is changing
Peace remained. Mikes' arguments against God have lost weight. He had only to surrender and accept this offer of grace and peace which was granted to him. With an extraordinary life change, Mike now spends his time serving his city as a community pastor, explaining,
"The vast majority of my job now is working with people without a church – people who have never been to a church before, people who tend to be agnostics. And, I work from my own experience and my own pain, meeting them where they are and only speaking of my faith when they want to.
Mike understands the depths of pain and darkness and deals with those who are emotionally suffering from a personal place. It also includes intellectual depths and spiritual riches in Christ. His is content, living in a way that others know and feel what he has found.
The goodness of God
With the teapot empty, I left the cafe with new hope in the possibility of a life change and renewal. Deep hardness, resentment, and pain can be dissolved with genuine love, compassion, valuing, and care. Damaged, helpless, and self-centered souls can be redirected to a generous, other-centered life. Doubtful and resistant minds can find objective truth and substantial answers to questions of reality and life.
At least in this case, it was. For Mike, God is good after all. By the end of our conversation, I felt like the seeds of transformation were not only sown in the storyteller, but also planted in the listener.
You can read more of Mike's story on the SIDE B podcast with Jana Harmon
You can hear more from Jana Harmon on Unbelievable
Subscribe to The Incredible? Podcast
Join NT Wright, Tom Holland, Josh McDowell and others online at the Unbelievable? conference on May 15