Mother insisting on baptism of children against wishes of atheist father sparks debate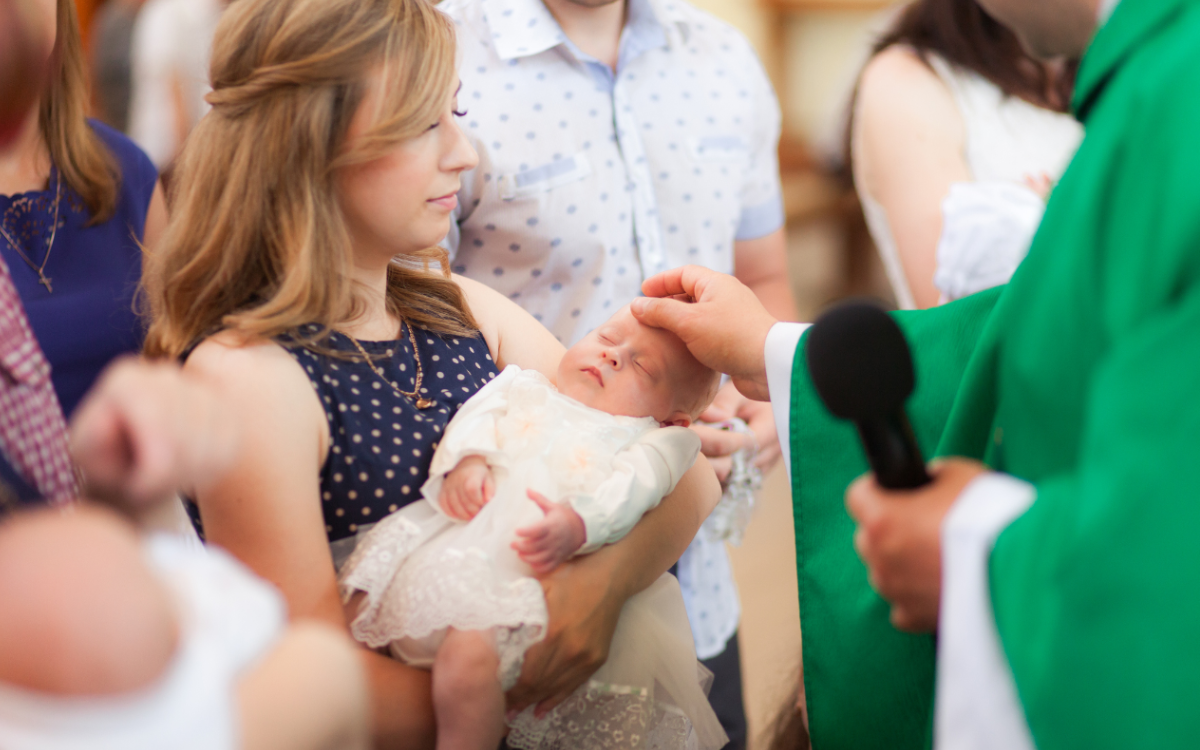 A married mother-of-two has sparked heated discussions online after revealing her plans to baptize her two children despite vociferous opposition from her atheist husband.
Religion can be divisive, especially when it comes to relationships. Evidence suggests that it is increasingly important for couples to be on the same page when it comes to faith.
A 2021 YouGov poll showed that 62% of Americans believe it is important that their romantic partner shares similar religious beliefs. In contrast, only 30% said it was not particularly important to them.
One of the potential pitfalls of not aligning religious beliefs in a relationship was recently highlighted in a Mumsnet article by user probabyam.
According to the post, the woman and her husband "didn't talk much about religion" before they got married and had children together. But while both were baptized as children, she quickly discovered they had very different views on the subject, describing her partner as "actively anti-religious".
As a result, they opted against a church wedding as he was "very against" and their two children, now aged 2 and 4, were not baptized as babies.
Fast forward to today, however, and she begins to regret not baptizing her children.
"Most of my friends' children have been baptized," she explained. "Part of me just likes the idea of ​​having godparents but another part of me has a concern like a what if, we're both baptized why aren't they!"
Although her husband is "still overwhelmingly against" the idea, she is considering it despite his objections. The mum argues that 'it seems like a thing where the person who doesn't want it gets what they want'.
Aware that this risks causing a "huge fight", the woman believes it is her right to insist that they be baptized. However, responses online were split on the issue.
FishcakesWithTooMuchCoriander was confused, mostly by the mother's apparent lack of devotion. "You are not religious or seek to practice religion yourself," they wrote. "So you would upset him just for…what?"
SpiderVersed, meanwhile, commented: "Unless you're a practicing Christian, it's pointless – and quite frankly, disrespectful of the faith – to make a bunch of promises you don't intend to keep. ."
BarbedButterfly said: "I would be very attached to that as I hate the idea of ​​children being indoctrinated into religion and I wish I hadn't been baptized myself."
Thesearmsofmine wrote: "Surely the right thing to do is to let them decide when they're older?"
De88, however, was one of many commentators to speak out in favor of the woman. "My partner wanted our children baptized, I didn't, although I didn't feel overwhelmingly against it either," they said. "So they're all baptized and he takes them to church every week."
Warmeduppizza, meanwhile, suggested that she and her husband have "an informal and open conversation with your local priest."
"Just so that [everything] what needs to be said can be said in a safe environment. Who knows, you might find yourself on the same page or make peace with the situation," they added.
Newsweek contacted probabyam for comment.