Mixed messages in Vietnam amid COVID-19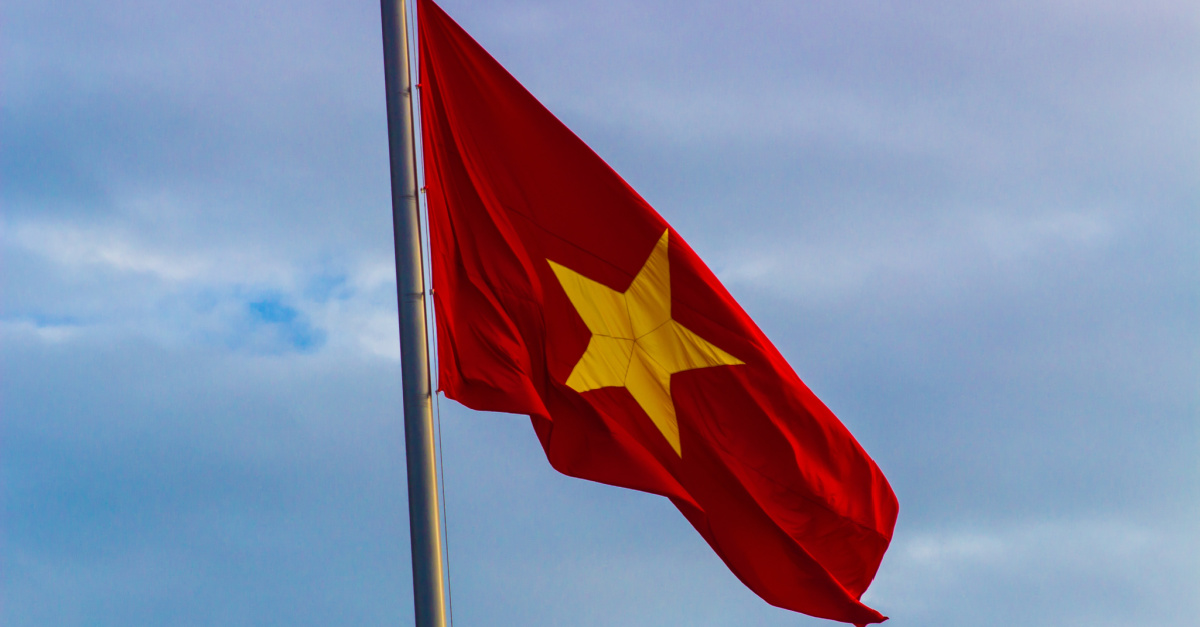 July 30, 2021 (Morning Star News) – When several students at the Evangelical Church of South Vietnam's Bible and Theology Institute (ECVN-S) in Ho Chi Minh City developed coughs and fever on July 20 , church authorities immediately called the government's health department.
In rapid tests, some 290 of the city's 306 students and staff at the city's Urban District 2 campus tested positive for COVID-19. Authorities immediately quarantined the campus and dispatched a small medical team.
Among the 15 cases that required off-campus hospitalization were those of the Dean of Students, Pastor Nguyen An Thai, and his wife. All of the hospital patients were improving except for three students who remained critically ill at the time of this writing. Many of the infected people who remained on campus had coughs and fever and were weak. A campus student who was mildly ill died from a serious fall.
Two Christian doctors and five Christian student scholarship volunteers courageously went to the quarantined campus to serve throughout.
Among the first hot spots of what Vietnam is calling its fourth wave of COVID-19, there was a severe outbreak linked to the Revival Ekklesia Mission (REM) house church in late April. At that time, the government and state-controlled media were very harsh on the small church and its leaders, blaming and humiliating them and launching a criminal investigation for spreading a dangerous disease.
Media and public stigma only began to subside when Ho Chi Minh City was overcome by other larger outbreaks in factories and schools.
However, with memories of the harsh treatment of the REM Church epidemic still fresh, ECVN (S) leaders called on Communist authorities to refrain from making a fuss about the Bible school epidemic. in the media, and they complied. The cooperation between the government and the church in this case was better managed by both parties.
Churches, other Christian organizations and individuals generously donated equipment and supplies to the affected school. The Social and Medical Committee of ECVN (S) (SOMEDCO), for its part, has moved up a gear with local and international support. Hong Kong churches donated 100 ventilators. SOMEDCO provided 10 to its affected school and 20 to the National University of Ho Chi Minh City. Others are distributed as needed.
SOMEDCO has also prepared care packages worth around $ 25 each for hundreds of affected and quarantined families, church members or not, as well as hundreds more for workers in the COVID-19 public sanitation and their families. As meal preparation on campus is not possible, SOMEDCO has also been tasked with providing 1,100 meals per day to people in quarantine, costing around $ 60,000 so far.
On July 21, representatives of SOMEDCO visited the offices of the Vietnam Fatherland Front to deliver a gift of 1.1 billion Vietnamese dong (US $ 48,000) to the national fund for the purchase of COVID vaccines. -19.
Authorities have approached representatives of different religions for volunteers to work in COVID-19 hospital wards. The Vietnam Evangelical Alliance of House Churches recruited 10 of these volunteers. This service requires a commitment of three months, two months of isolated service within the establishment and three weeks of quarantine after the service. The Catholic news service AsiaNews reported that teams from various religions have provided 299 of these volunteers to Ho Chi Minh City.
Until this "fourth wave", Vietnam was among the top 10 countries in the world to control the virus. In a country of just under 100 million people, the total number of cases so far was only 110,000 and deaths were 524. But now Vietnam is registering around 6,000 new infections per day. , mainly in Ho Chi Minh City.
Unlike the implementation of communist anti-religion ideology, Vietnam seems to recognize that religion is not a parasitic leech of society but a voluntary contributor to the national fight against the pandemic.
Nonetheless, the previous REM church epidemic appears to have left lingering negative fallout. Many partially registered and unregistered churches that make up at least a third of Vietnam's evangelicals are under increased scrutiny under the onerous terms of the Belief and Religion Act 2018. At least one group has been ordered to cease their online worship services.
Church leaders who do not wish to be named fear this scrutiny could lead to more intense government interference and more intense scrutiny of their internal affairs.
If you want to help persecuted Christians, visit http://morningstarnews.org/resources/aid-agencies/ for a list of organizations that can guide you on how to get involved.
If you or your organization would like to help enable Morning Star News to continue to educate persecuted Christians around the world with original content reporting, please consider collaborating on https://morningstarnews.org/donate/?
Article originally published by Morning Star News. Used with permission.
Photo courtesy of: Sam Williams / Unsplash