Love your neighbor | Opinion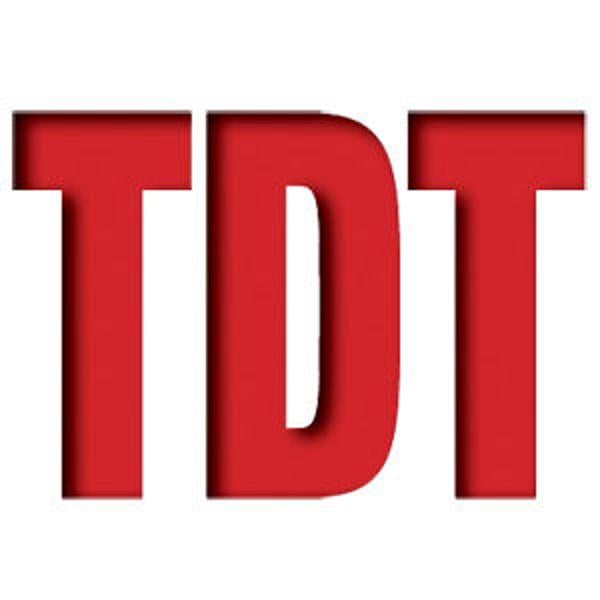 When I was in college in the late 1960s, all-night bull sessions were all the rage. On my campus, the big debate was between liberal supporters of Herbert Marcuse (1898-1979) and conservatives loyal to Ayn ​​Rand (1905-82).
Marcuse's most cited book was "One Dimensional Man" (1964). In it, he lambasted industrial capitalism for suppressing affluent Western society through the false satisfactions of a consumer culture. This superficiality condemned people to a "one-dimensional" existence of intellectual and spiritual poverty. A fuller life could flourish through a commitment to community enabled by enlightened government. Marcuse was part of the college campus movement that promoted positive "socialism with a human face".
On the contrary, Ayn Rand's philosophy of "objectivism" celebrated the creative power of the human mind. People with such minds created the innovations that individual entrepreneurs then applied to successful businesses that thrived in the free markets of capitalism. In Rand's flagship novel "Atlas Shrugged" (1957), John Galt had the creative mind who envisioned innovations for America's economic expansion. Harassed by the government, he led a rebellion in Colorado against the increasingly socialist government in Washington. Meanwhile, Dabney Taggart resisted oppressive government regulation and built a rail network that spread the blessing of American capitalism across the continent. In all of her writings, Ayn Rand has celebrated the creative and free individual against the collectivity of government.
In our academic debates, as I sided with Ayn Rand, I was still troubled by her militant atheism which seemed to make "selfishness a virtue" in the words of one critic.
A correction to Ayn ​​Rand can be taken from the "sacred text" of capitalism, "An Inquiry into the Nature and Causes of the Wealth of Nations" by Adam Smith (1776). Like Rand, Smith argued that wealth is best produced in private markets free from government control. However, he argued that the government has a key role to play as a fair play referee. Additionally, in other writings, Smith has argued that entrepreneurs and other market players are motivated not only by self-interest, but also by my collective sympathy. Ultimately, the "invisible hand" of Smiths' competitive marketplace was the driving force producing both wealth and social responsibility. In this regard, it should be noted that the United States leads the world in philanthropy – charitable giving almost reached $ 500 billion in 2019.
As a culture, we Americans cherish our human rights, especially our "sacred" freedoms of expression, worship, belief, occupation, association, and unrestricted life. Interestingly, other cultures around the world are not so enamored with these rights. Russia, China, India and many Muslim countries (more than half of the world's population) have refused to sign the United Nations Declaration of Human Rights. The famous Indian nationalist and social reformer Mahatma Gandhi (1869-1948), for example, rejected the very concept of human rights because it pitted the individual against society. Rather than individual rights, Gandhi believed that people had responsibilities towards society. In doing so, unlike Ayn Rand, Gandhi put the well-being of the group ahead of individual freedom.
This discussion is relevant to a COVID vaccine review in the face of the highly transmissible delta variant that has swept the world this summer and continues to infect countless people in its path. Thousands of people in the United States are dying needlessly every day. The simple truth is that almost 90% of the people who have died are people exercising their personal freedom not to be vaccinated against COVID. In doing so, their irresponsible behavior immobilizes hospital emergency rooms and intensive care units and forces victims of strokes and heart attacks – among other critically ill fellow citizens and neighbors – to literally step out onto the streets. .
Whether they are capitalists or even socialists, there are a lot of people in eastern Tennessee who try to live by the right book. In Romans chapter 13, verses 9 and 10, Saint Paul quotes Jesus saying that the summary of all the commandments is "you shall love your neighbor as yourself". To this, Saint Paul adds: "Love does no harm to one's neighbor".
To those who still refuse to be vaccinated, I plead from the bottom of my heart. Put aside your individual freedom of choice and act responsibly. Love your neighbor – get vaccinated against COVID.
Tim Lompéris is a resident of Maryville, former military intelligence officer, author and professor emeritus of political science at the University of Saint Louis. He worked in the Vietnamese resettlement program from 1975 to 1976. Email him at [email protected]