LETTERS: Owners of the Avalanche; no secondary outputs | Opinion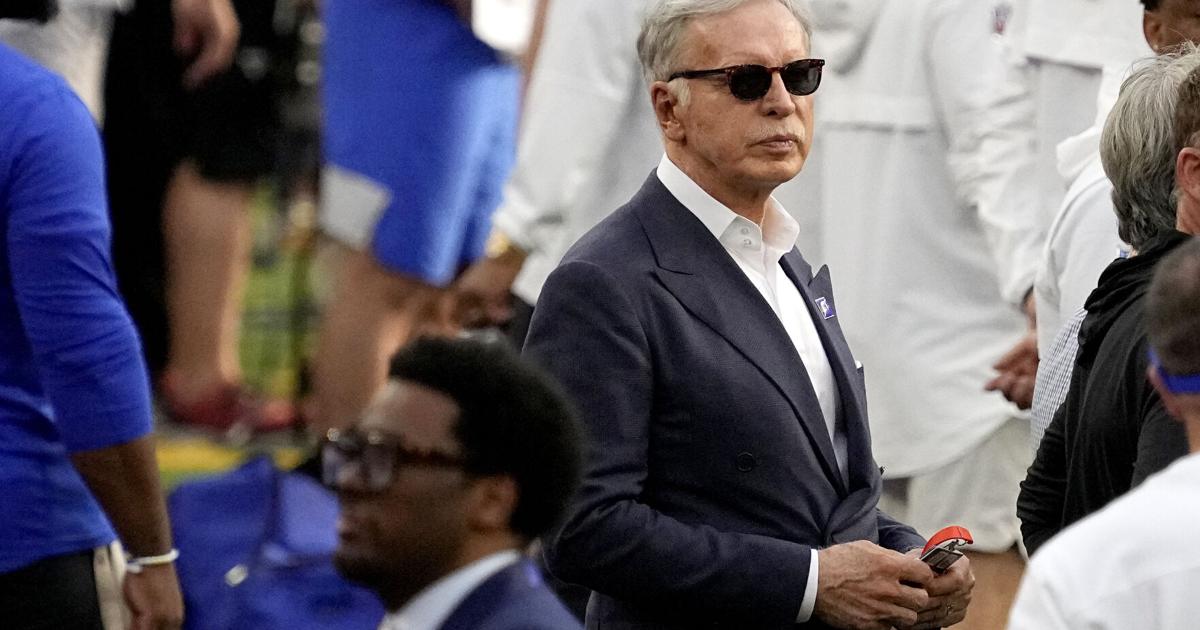 The owners of the Avalanche
An awesome team! The Avalanche have always been fun to watch, but now they have championship pedigree to add to that! We are the champions! So why can't I just let go and celebrate?
ABC showed a photo of Stan Kroenke standing on the ice with the celebrating champions. He graced onlookers with his presence, making the trip from his "Fortress of Solitude" in Inglewood, California.
Visually, he showed all the charm and excitement of a board chairman studying his portfolio.
Why my resentment? Because he and his family built a candy store and closed the blinds so no one could see. He used the loyalty and enthusiasm of Avs fans as losing leverage against a media giant who didn't care and deprived us of TV access to the biggest show on ice. The Kroenkes can now claim another first … the first Stanley Cup champion in the last 30 years who had no local broadcast access to his fans. Even when Kroenke's names were announced in Tampa at the cup presentation….the "boos" were unmistakable.
Poor little Josh Kroenke was amazed when he got booed during a recent Nuggets game! If it hurts your feelings, I would suggest he and his family don't show up for Thursday's parade…he hasn't heard anything yet.
Not only did the Royals not put our Avs on the small screen, they rubbed it off multiple times in each of the last three seasons when they refused their fans permission to see the game during its national distribution.
Yes, Comcast is the worst. But it's not their job to put the Avs on TV. The Avalanche is the product of the Kroenkes, it is up to them to promote it. But Colorado is a small potato compared to the financial advantages one can get in the Los Angeles megamedia market, and fans are treated as such.
The Emperor has the basic framework for streaming games (as sad as Altitude Sports is), it's a simple pocket change to set up a streaming app on Amazon. But as far as Colorado hockey fans are concerned, all he has left in his pocket are fluff… his worth of the local (statewide) fan base! My advice… the victory parade is on Thursday!
The Kroenkes should stay home… fix all the seats they destroyed with cup holders at the Ball Arena… and watch it on TV. Comcast probably won't block it.
Steve Warner
colorado springs
Lack of secondary outputs
On the 10th anniversary of the Waldo Canyon fire, I find it interesting that we are still building neighborhoods with no secondary exits in case an evacuation is needed. As a resident of Sanctuary Pointe in Monument, we originally had two entry/exit routes for the 600 house neighborhood.
With the decision to build another litany of homes at the junction of Sanctuary Rim Drive and Gleneagle Drive, we are limited to a single entrance/exit on East Baptist Road, with only one lane available to evacuate east or west. , if we needed to evacuate at the height of fire season.
Our secondary outlet has now been closed for months, with no reopening date even close, due to the continued property development described above.
Can someone explain why this situation is acceptable?
Scott Gilson
Monument
A shortage of teachers
As is often the case, you want to blame a societal problem on the schools. (Gazette Viewpoint, June 24). "Kids of color might be looking for a role model to lead the class." I agree and it doesn't matter the color. Aren't parents role models for their children?
Aren't parents the ones who increase low-income students' interest in college and reduce the high school dropout rate? Why are society and the Gazette afraid to tackle the real problem?
As a retired teacher of 38 years (teaching mostly in low-income areas of Denver, Colorado Springs, and Texas), I think it's a great idea to recruit teachers of color. The current attitude towards teachers has caused a shortage of teachers across the country. Good luck finding those black teachers.
PS: Isn't paying a salary supplement to black teachers discriminatory?
Joy Brown
colorado springs
No time to party
Citizens loyal to the original Constitution of the United States enjoy a hockey power play by the majority of our Supreme Court justices. Our political adversaries are temporarily short of players on the frozen playing field. We must be disciplined to defend our gains, or they will elude us legislatively. Now is not the time to party.
The other side that believes our judges should interpret our beloved Constitution so liberally (and ignore the laws they don't like) has legislated the rights of the unborn right here in Colorado worse than Roe v. Wade, thus enabling the discrimination of disabled people who are in a legally unprotected place – their mother's womb.
Because extreme abortion-at-any-cost, anti-Second Amendment, and anti-religious lawmakers enjoy a majority in Congress, they can use their own power play to erase the gains our Supreme Court Justices, loyal to the Constitution, have obtained.
What are we going to do with this reality? Can we afford to wait for the midterm elections?
Demagogues in the legislature and executive will score big if we fail to actively defend our goal of true constitutional integrity.
Marc Feliz
colorado springs
Prayer seems appropriate
Amen. The Supreme Court ruled Monday that the separation of church and state does not prohibit public school employees from praying aloud at work near students. "The Constitution neither requires nor permits the government to suppress such religious expression"
It seems to me that if swearing out loud in the stands, in schools, and on the playground is accepted, prayer also seems appropriate. Thank you Scotus.
Gordon Reichal
Monument