Letters: Judges Should Not Be Above The Law | Letters to the Editor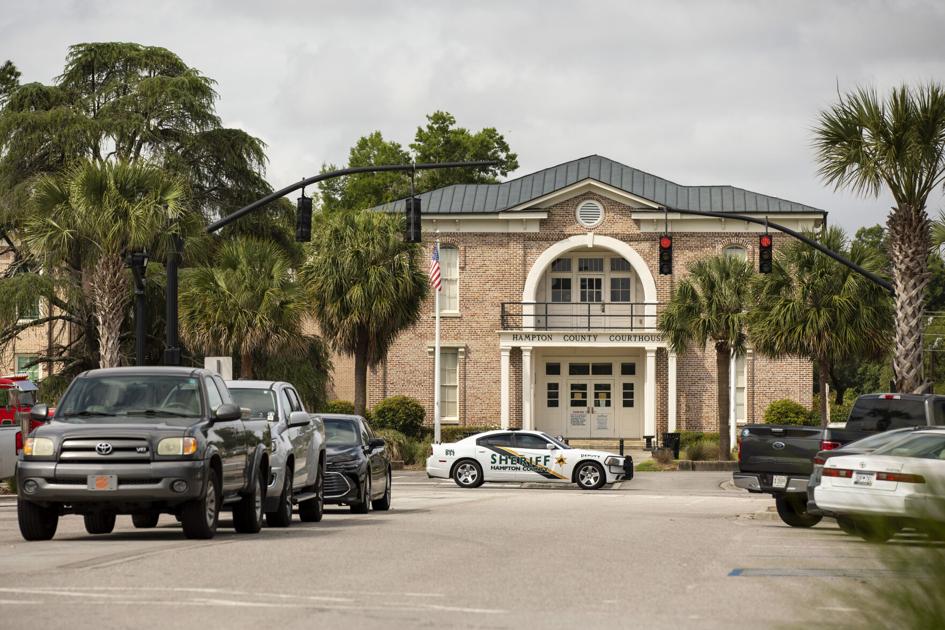 If there was a Nobel Prize for the best practice of law in South Carolina, the law firm Bland Richter should definitely be nominated.
As detailed in the captivating Post and Courier article published Tuesday by Avery G. Wilks and Glenn Smith, the law firm's attempt to question a judge is not only remarkable but fair.
Mr Bland withdrew his request a day later, claiming he had been pressured to drop it and furthermore found sufficient other evidence that he no longer needed the judge's testimony .
The cabinet's daring, courage and dedication to justice are appreciated and applauded by thousands of sane citizens who believe that even judges should not be above the law.
Meanwhile, comments from lawyers like Jake Moore who seem to revere all judges as demigods are disheartening. Sad to say, such obsequious attitudes do not engender respect for the rule of law by the masses.
The people of South Carolina have long been puzzled by the Murdaugh family saga.
Murders and other unexplained mysteries are stains on our corporate honor.
No stone should be overlooked in a quest for truth. And law firm Bland Richter is to be commended for returning more stones than most.
EUGENE FLAT
Gilmore Court
Charleston
Faith, scientific debate
Stephen Gould's fascinating book "Rocks of Ages" describes the peace between science and religion.
Using the principle of "non-overlapping magisteria", Gould postulates that scientific research and religious beliefs are to be viewed as "apples and oranges", each supreme in its own territory, each operating under different rules which soon collapse. that the principles of one are applied to the other.
Its premise offers a welcome respite from both militant atheism and dogmatic fundamentalism. For example, during the Gombe Chimpanzee War, the chimpanzees of Tanzania fought a violent clash that featured staged ambushes, cannibalism and horrific violence. Science shows that our closest cousins ​​are as prone to cruelty as humanity, but does that mean war is an evolutionary tool, not unlike any other adaptation?
It is impossible to pass a scientific judgment on the morality of war, and it is here that we must turn to the realm of faith. Likewise, when the realm of faith invades the realm of science, both are corrupted.
Galileo was jailed by the Catholic Church for his heliocentric theory, a claim even the most zealous of fundamentalists would find impossible to refute today.
Likewise, creationism denies the overwhelming evidence of evolution and harms the image of Christians who have invested in a belief that is based on a literal reading of ancient texts.
Faith and facts are both helpful, but they must be kept separate. Combining the two corrupts both and does not help anyone.
MATTHIEU TURNER
Bee Street
Charleston
Candidate not present
All voters should have the opportunity to be well informed about who they want to represent them.
We have an important election coming up in November for Charleston City Council seats.
While we may not think that our one vote alone can do much with the stalemate in Washington, we can make an impact locally if we stay informed about the issues that affect our daily lives.
The League of Women Voters has been a channel for open discussion and debate among the candidates.
When one candidate refuses to participate, the other candidate can no longer be included and the League has a strict rule that there must be two candidates for each ballot to be included.
Carol Jackson, the James Island area incumbent, has an opponent who did not attend the forum on Thursday.
I do not know why the challenger Caroline Parker did not come on the forum. But I do know that Ms. Jackson has worked tirelessly for the citizens of Charleston and James Island.
City council seats are a full-time job with little pay, dealing with disrespectful people and researching difficult issues that will affect us and our future. Charleston deserves someone who is ready to tackle this work head-on and participate in open debate to empower voters to make informed decisions.
PRISCILLA SHUMWAY
Wappoo Hall Road
Charleston
Pay back for education
A September 19 Post and Courier article on inmates who graduate seems like a great idea. I agree that education would reduce the rate of readmission.
But why should prisoners receive free education? At the very least, when they are released, they should pay a small percentage of the increase in their income each month.
Many law-abiding citizens worked and paid for their college education. I think offering free education to those who break the law is a very bad example.
FRED MARTIN III
Yeamans Hall Road
Hanahan