Left-wing political focus in Pakistan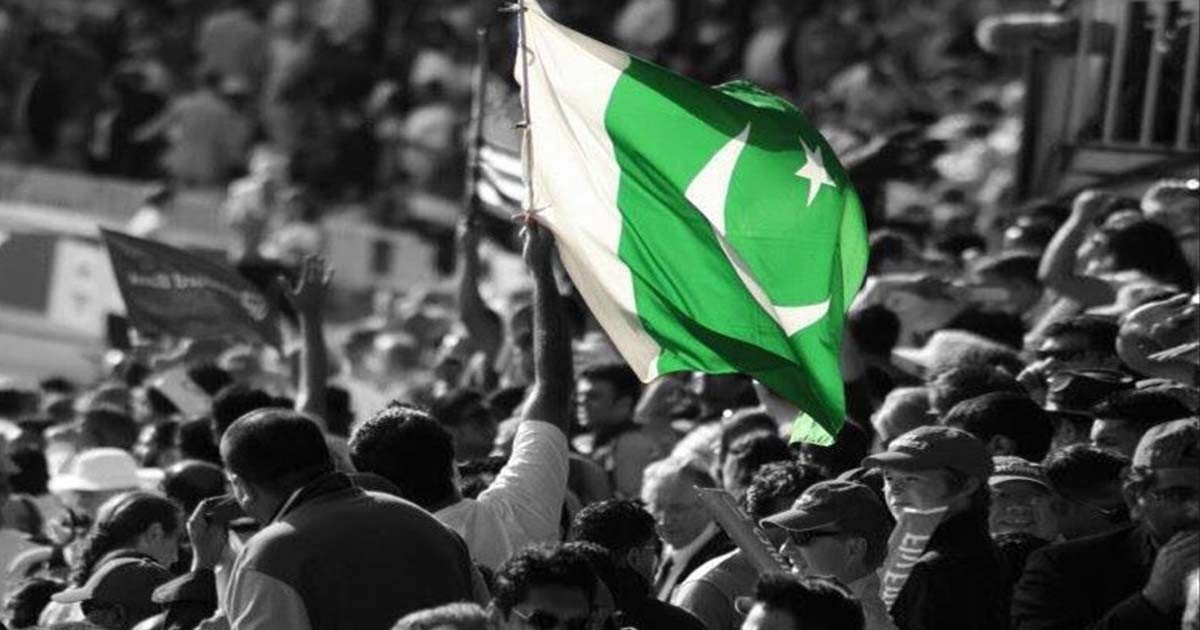 Pakistan is a democratic Islamic country with 182 registered political parties. Since 1947, many ruling parties have been either right-wing or centrist. However, the Pakistan People's Party was a centre-left democratic party that was in power. ZA Bhutto being a socialist came up with a popular account of Roti Kapra Makan. Deconstruct This slogan comes from the idea of ​​Karl Marx, a German philosopher who wanted to uplift the working class.
Pakistan has a slowly growing number of registered left-wing political parties. Left or Left is a political ideology that generally consists of anarchists, communists, socialists, social democrats, social democrats, left-libertarians, progressives, and social liberals. At the very beginning, the left was introduced to deal with issues such as racial conflict and union and labor issues.
Read more: Politics in Pakistan: Race to the Bottom
Different ideologies mean different points of view
A large number of people in Pakistan are unaware of different political ideologies due to lack of education, people mostly support a specific political ideology just because that party has ruled in Pakistan. But a small number of people lean to the left in Pakistan. Political parties like Mazdoor Kissan Party, Haqooq e Halk Movement, Pakistani Awami Party and Pashtun Tahafuz Movement are some of the most important left-wing parties in Pakistan. All these parties have different programs, for example, the Mazdoor Kissan party is a socialist movement launched in 1968 with a program to bring about a socialist revolution and uplift the working class.
Similarly, the Pakistan Awami Party also wants to uplift the lower class by ending the capitalist and feudal system in Pakistan. But some left-wing parties represent a particular ethnic group in Pakistan, such as the Pashtun Tahafuz movement which defends the rights of Pashtuns in federal areas. The main objective of PTM is to empower and end human rights violations and killings of innocent people in Balochistan. Usually, left-leaning people are influenced by people like Che Guevara, Karl Marx, Lenin, and Mao Zedong.
But the world is ruled by far-right or right-wing political parties, and they see the left as a disease, just as the United States of America sees communism as a disease. Looking at various studies on why leaders of the world and many countries come to the conclusion of nationalism, the idea of ​​a state, in the eyes of leftists, is very different from that of rightists. The far right believes in and focuses on the narrative that countries are not equal. They are differentiated on the basis of economy, military power and geography. This causes the masses to view themselves as superior and see others as inferior.
Read more: Declining level of Pakistani politics
In Pakistan, religious extremism is a major obstacle to the success of the left
The left in Pakistan is accused of being anti-religious and trying to make Pakistan a secular state. But many leftist people in Pakistan still believe that Pakistan is a secular state and Muhammad Ali Jinnah always wanted a secular state.
In this context, some left-wing parties succeed in obtaining political seats in Pakistan Mohsin Dawar of the NA 48 constituency won the election of his party, the National Democratic Movement, and became a member of the National Assembly. The left in Pakistan has also been actively involved in student politics. To bring the student voice to the protests against the education mafia.
Read more: Growing threat of polarized politics in Pakistan
The left in Pakistan has also played an important role in uplifting women in Pakistan. All women's marches and feminist movements in Pakistan are due to the effort of left-wing people in Pakistan. The left wing is an unknown ideology to many in Pakistan, but it is slowly gaining some recognition.
The writer holds certifications in journalism from LUMS and UCP. The opinions expressed by the authors do not necessarily represent the editorial policy of Global Village Space.