hospital approves its vaccination policy | Local News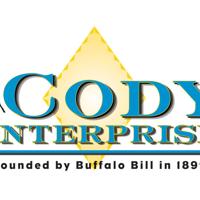 After delaying discussion of details through the committee for a week, the West Park Hospital District Board of Directors unanimously approved a mandatory vaccination policy on Tuesday.
By that week, many staff had already pledged to abide by the policy, whether that was scheduling vaccinations or getting exemptions. As of Tuesday, about 82% of eligible employees were in compliance.
The vote came after several board members expressed frustration with the federal rule they were forced to comply with to secure the necessary funding.
"I feel like this is a huge government overshoot. I feel like they are holding us hostage with our own taxes, "said Board member Glenn Nielson. "But in accordance with the law and in the best interests of the institution, I will probably vote for this. I hope the public will see that we do not all agree with all of this.
The vote was originally scheduled for a special meeting called on November 15, but the majority of council members voted to postpone the vote until Tuesday in order to get more information and form an ad hoc committee of three members of the council. advice – Nielson, Ty Nelson and Peggy Rohrbach. – speak with relevant staff members and refine the policy after hearing feedback at the meeting.
For Nelson, who said his take on the federal mandate was similar to Nielson's, speaking with staff at the committee meeting made him feel better about politics.
"It reassured me, put me at ease," he said.
Explaining how the policy will be implemented and the exemption process seems to be paying off, because eight days after the first meeting the percentage of staff not yet in compliance or scheduled to be in compliance with the policy has increased from 44 % to just 18%. CEO Doug McMillan said the huge rise – 65% of employees should be or have been vaccinated and 17% have already been approved for an exemption – gives him reason to be optimistic, though he is still concerned to lose employees.
"The staff were briefed every step of the way," McMillan said. "I think our transparency helped."
He said administrators are monitoring the situation daily to prepare for contingency plans for departments if, within two weeks, people are still not complying with the policy.
McMillan said he knew he would lose people who did not comply on principle.
The vote came a day after a Florida judge dismissed an injunction motion against the Centers for Medicare and Medicaid rule that states that all healthcare facilities receiving this funding must ensure that all staff and under – Eligible treaters are fully vaccinated by early January. Wyoming and nine other states have filed a similar complaint in Missouri that is still ongoing.
The approved policy for Cody Regional Health staff – it even includes board members – states that all employees must have received either a first injection or one of two exemptions by December 5. It also includes a clause that it will be suspended if a court issues an injunction against CMS policy.
The final policy provides for a week's suspension without pay for employees who fail to comply with the policy prior to their termination, meaning they would be eligible to receive their accumulated PTO hours and be unemployed after that.
Most of the policy that people commented on in the first meeting revolved around exemptions and asked them not to be too hard to get.
"Please consider your thoughts on religious exemptions. It's not just organized religion, atheists or even someone of a spiritual nature, "RN Karinthia Harrison said at the November 15 meeting. "Encourage the committee to be very open-minded to avoid future trials."
Tuesday's meeting was attended by about 10 people and none spoke in public.
The policy was approved with a few changes, including changes to the review process based on feedback from board members, giving employees the opportunity to provide more information on the exemption process.
Nelson said more than anything, it was the explanation of how the policy would be adopted that reassured board members and employees.
Hospital board chairman Graham Jackson said the policy, controversial as it was, was about caring for patients and staff.
"We are here tonight because for two years we have reluctantly participated in a global pandemic," she said. "It has caused a great division, and we want to be sure that when we leave here tonight, the pandemic will not have another victory. We have to respect people's choices.
"Don't let this happen between family, friends, colleagues, neighbors. We want to make sure that we can help in that way, however we can. "