George Bowers Sr.: How to live longer and be happier | Everyday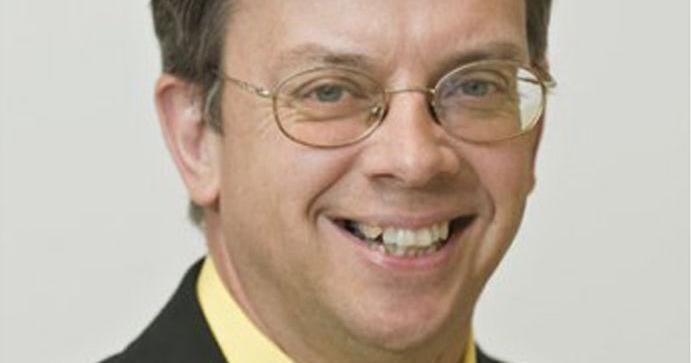 What if someone offered you the opportunity to extend your life, improve your marriage, and help you find more meaning and purpose in life? A rigorous study conducted by Tyler VanderWeele at Harvard University may help us find out what this solution is that seems too good to be true.
VanderWheele has found regular participation in a religious community to be a major contributor to human flourishing. Studies over many years have found that attending religious services at least once a week is associated with a 25-35% reduction in mortality over 10-15 years. One study even found that regular attendance throughout life brought an average of seven extra years of life.
Church attendance has also been found to lead to a 20-30% reduction in depression and 3-6 times lower suicide rates. Additionally, participation in a local religious body has been found to reduce divorce by 30-50%, impacting not only spouses, but also their children, parents, schools, and communities. Participants also reported greater satisfaction within their marriage.
As expected, those who regularly attended services were found to be more generous in their charitable donations and more likely to volunteer. They were more inclined to engage in their local communities and found more meaning and purpose in life.
Researchers also looked at those who had their own private religious practices but did not attend services and found that while this also produced positive results, meeting with others was key to producing the benefits cited above.
Who knew? God did. This is why he inspired the author of Hebrews years ago to advise us not to neglect the assembly of ourselves. God knows what He is talking about and His Word is once again proving for our good. God has promised to bless those who seek him and we ignore his commandments to our detriment.
Many believers have long known that Christianity is beneficial not only in the next life, but also in this one. Rigorous research has once again verified this. Another article in the January/February 2020 issue of Christianity Today cited a study of 10 Christian congregations in Philadelphia which found that each contributed $140,000 in social services to their community each year.
A larger study of 90 churches looked at all the ways they contributed to their local economies and found benefits ranging from $500,000 to $1.2 million per congregation. If governments were to pay this tab, it would mean higher taxes and probably less efficiency.
The CT article goes on to state that while many nonprofits do good work, no other organization does as much for their local communities as churches. Suicide prevention, bereavement ministry, drug addiction suppression, homelessness prevention, preschools and food pantries are just a few of the ways churches are reaching out and responding to unmet needs. only from their own members, but from the region at large. And that does not include Christian missions in the third world that feed children, provide clean water and provide education.
Even avowed atheist Richard Dawkins has some appreciation for the church. Why would this famous evolutionary biologist be saddened by the decline of the Christian Church in Europe? Because he knows the positive impact it has on reducing crime and maintaining a civilized society. Even though he argues against the existence of God, he admits that acting on such a belief benefits both himself and others. He said: "Ending religion is a bad idea. People can feel free to do bad things because they feel that God is no longer watching them.
Even those who do not believe in God cannot dispute the benefits His people receive and provide to their communities. If you have made a resolution to go to church in 2022, follow it for the glory of God, the good of your neighbor and your own benefit.
Blessings, George
George Bowers is the senior pastor of the Antioch Brethren Church and is the author of sixteen books, including Blessings Volume 3, which is a collection of these articles. It is available at Four Star Printing, Fort Valley Café and Shenandoah Stuff. He can be reached by www.georgebowersministries.com or at [email protected]