From Atheist to Believer, JoeliD's Theatrical Story Album Features His Conversion to a Christian Rapper on "Revered"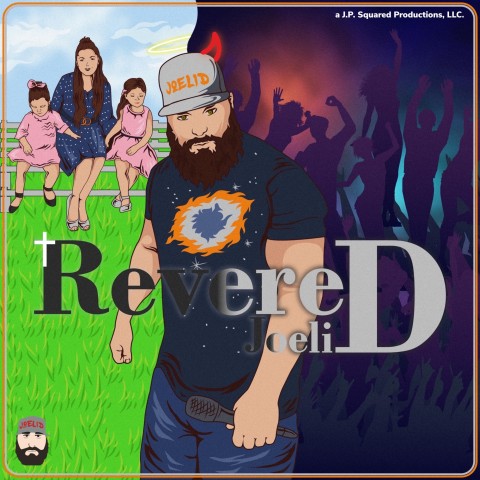 After more than 15 years in the music industry, JoeliD has produced an album that he considers the "real him". Freshly sculpted and assembled like a theatrical film, his album "Revered" captivates audiences.
"This album really shows people who I am, I give myself completely to this work of art, in the hope that my fans will connect. I wanted each track to be able to stand on its own, each sketch to piece together the story and take the listener on the journey of finding God. I wanted to capture my faith and explain how I changed. I felt that call and I had to answer it. I truly thank God for all that I have and now I want to to be the clean rapper that I know I can be. I want to spread good in the world and I pray that they use me to do that. Even if a person is touched by my songs on this album, then he has does its job.
The album begins with a worldwide hit song "Significant Other" where JoeliD tells the story of a relationship between a man and a woman and it evolves in his story for the album in which he takes his friend, his friend and him have an accident, JoeliD being the sole survivor, he cries on songs like "WafleHous", and on the song "God", he provides the foreground of his base in Christianity. His conversion from rapper to Christian rapper is the complete premise and the story will leave you in awe.
This album is now available for pre-order and pre-record. "Revered" will be available on February 2, 2023 on all major platforms.
The track list is below:
1. Significant other
2. Argument (sketch)
3. West Coast West Coast
4. Increase your
5. Accident (sketch)
6. Invincible Foot. Joel Sr
7. I survived? (Sketch)
8. Wafle House
9. Revered foot. Miss Anonymous
10. WafleHous to God (Sketch)
11. God 12. Trust in Him
13. Fork in the Road Ft.
14. Praise Him
15. Prayer (Freestyle) 16. EDM Past The Moon
17. Fight For You 5
Revered Album Pre-Order Link: https://distrokid.com/hyperfollow/joelid/revered
Media Contact
Company Name: JoeliD Productions and JP Squared Productions, LLC.
Contact person: Joel Pesce II aka JoeliD
E-mail: Send an email
Town: Phoenix
State: Arizona
Country: United States
Website: www.JoeliDProductions.com