COLUMN: Parents' don'ts, some ironic | Columns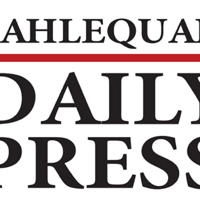 I am not the best parent in the world, and I only raised one child, which means there is no esoteric wisdom that only I am aware of. But I have three siblings, a number of cousins, and a few dozen friends who have children and grandchildren, so I've made a lot of observations over the years.
Because I'm a cynic, my "don'ts" list is longer than my "to do's". For the most part, I share education advice from a child's perspective, rather than that of a parent who raised one. With the holidays looming and hands outstretched for gifts, I think there's a chance someone might find one or two of my 14 vaguely illuminating perceptions. It is something to be done while the turkey digests over a period of three days. I should be able to get to seven before I run out of space.
1. Don't play favorites. My husband and I escaped this pitfall by stopping at one, but almost everyone I know who has children prefers one over the others. My siblings don't – or at least if they have favorites, they secretly do it so no one can tell. If you want to confess your favoritism to a priest or a trusted friend, fine – don't let the children know. He's one of the biggest self-esteem killers I can think of.
2. Don't try to build self-esteem by telling your children that they are better than others. When I was a child, I noticed that this led to the ostracism of children of color, from low-income families, of a different faith (or not at all), and children who, without any their fault, were – how to put that? – intellectually deprived. There is always at least one way that all other kids are better than yours, even if it's just out of taste for clothes or sports teams, so convincing them that they are "the best" at everything is. a recipe for a possible punch. Children who mistakenly believe that they are sexy stuff will end up expressing it to their "less numerous" peers.
3. Don't prevent your children from developing relationships with their grandparents. My husband says that a child and his grandparents have a common enemy: the child's parents. Grandparents who aren't raving about their grandchildren are sorry, but that doesn't mean jealousy should show up among parent units. Let the children visit grandmother and grandfather in the summer; these are some of the fondest memories for the three older children in my family. Tell grandparents the rules you set, expect those rules to be broken (perhaps with the encouragement of grandparents), and resolve them later. "They are old" is an excuse like any other for their overindulgence.
4. At the same time, don't abuse your children too often against their grandparents. My father often remarked that the parents seemed to let the grandparents raise the children, so that they could have – as they often say – "time for me". I agree with him on this point. Your "time for me" should have been enjoyed before you had kids, so expecting grandparents to give up their lives so you can always hit the bars is as fair as pulling out your empty 30 pack at the end of my driveway.
5. Do not force children to go to church every time a service is performed. This suggestion will not suit some of my Baptist friends, who are now repeating the mistakes made by their parents. You've seen these ads about people becoming their parents, and it's not pretty. My father, a Baptist deacon, used to carp: "I don't care How? 'Or' What you are sick; you will church! "Some of my wisest friends may have tolerated the mandate and pretended to approve it, but trust me: most of the time this kid will come to resent, or even avidly hate, the church. He might eventually. come back to a bench, but I wouldn't count on it. When I was young I didn't know either atheists or agnostics; now about two-thirds of my friends fall into that category, and few obscure the sanctuary door – or if they do, the door will be to a different faith or denomination.
6. Do not ground them if they are a few minutes late. I never understood curfews, because my parents' philosophy that "there is nothing morally acceptable that happens this late" has turned out to be wrong. While I haven't done anything good, some of my friends have, so I know teens can easily forgo the 7 p.m. dinner and the 9 p.m. movie for a multi-hour date on the beach. back seat of a Buick. In my day you couldn't use your cell phone to call your parents and let them know you were late, but they had pay phones, and I always had a dime, but that call never avoided punishment. . Anything your kids can do at 1 a.m., they can do at 6 p.m. Forget the strict curfew.
7. Don't force your child to play sports. This will seem like sacrilege to most Okies, but let's face it: Not all young men will grow up to be in the starting lineup of the Chiefs or Cowboys, and only a fraction will get a scholarship for it. Pushing the kid on a grill at 3 won't turn a klutz into a quarterback. It's fine to make an effort, but at some point you need to stop embarrassing yourself and your child and resign yourself to being destined to be a musician, carpenter, teacher, doctor, or astrophysicist.
I will move on to the rest of my notes next week. I might even include a few things to do, which helped me along the way.