Biden administration is "proud" to extend Title IX | The Riverdale press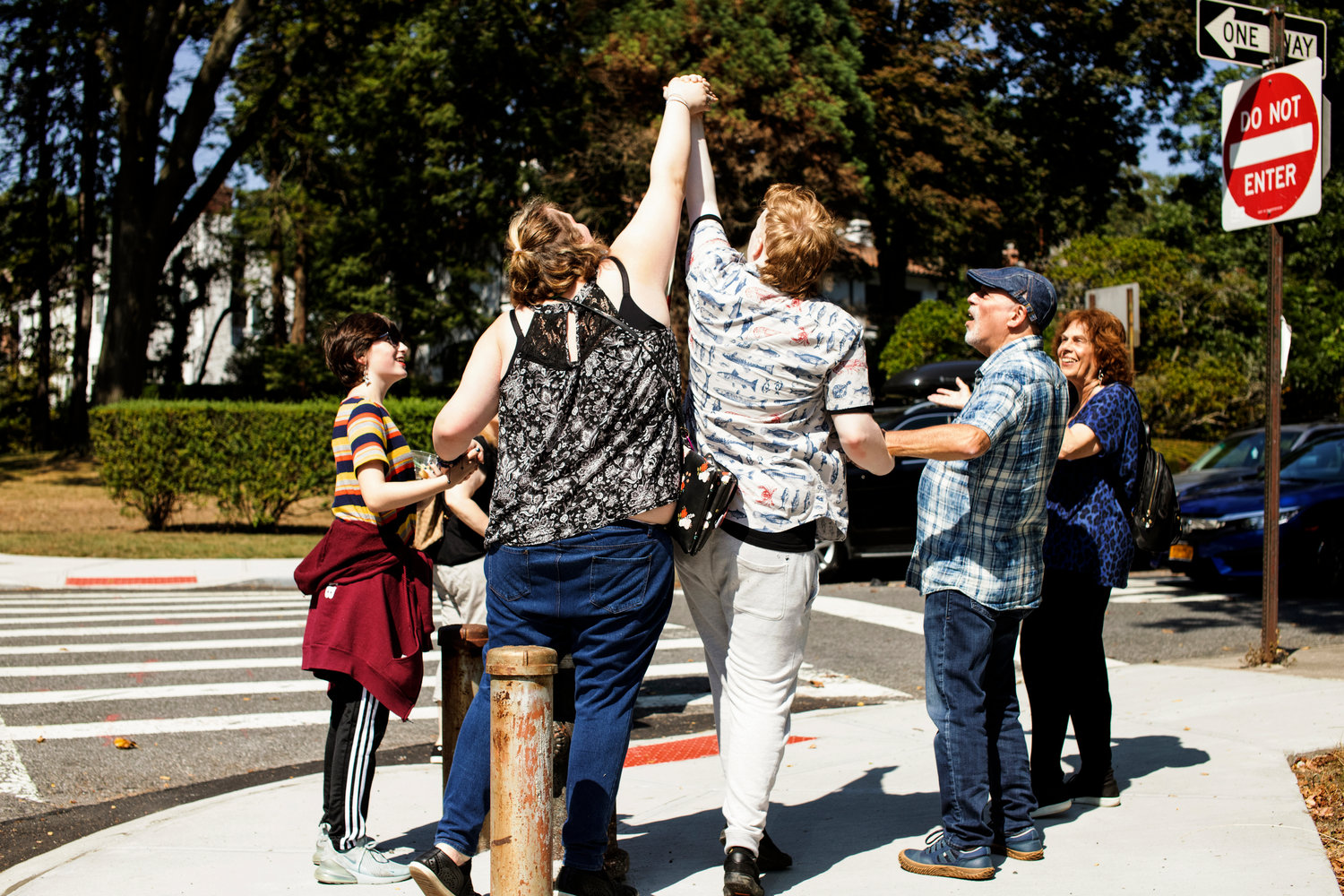 By ROSE BRENNAN
Title IX has been an integral part of preserving the rights of people facing gender discrimination since it became law almost 50 years ago. But it wasn't until last month that a new protected class joined its ranks.
The Biden administration announced last month that federal Title IX laws protecting against discrimination and sexual misconduct will also be extended to LGBTQ students. Under Donald Trump, these protections were lifted specifically against transgender and non-binary students, meaning they were not protected by federal guidelines.
Typically, federal law is a starting point for state laws, and this also applies to Title IX. The New York State equivalent of Title IX – known as 129-B – includes LGBTQ students as protected classes.
Now, of course, they are federally protected. And Education Secretary Miguel Cardona thinks it's about time.
"The Supreme Court upheld the right of LGBTQ + people to live and work without fear of harassment, exclusion and discrimination – and our LGBTQ + students have the same rights and deserve the same protections," Cardona said last month. "Today, the department is making it clear that all students, including LGBTQ + students, deserve the opportunity to learn and thrive in schools free from discrimination."
While many states, including New York City, recognize LGBTQ people as a protected class, there may be a particular need to enshrine it in federal non-discrimination law. Title IX specifically protects students from discrimination and sexual misconduct – which transgender and non-binary people experience at higher levels than their heterosexual or cisgender counterparts, according to a number of reports.
For example, the National Sexual Violence Resource Center estimates that nearly half of transgender people have experienced sexual assault at some point in their lives, and this rate only increases for those who are also people of color, who are disabled or who have engaged in sex work. The center also found that transgender students in elementary, middle and high schools had significantly higher rates of harassment, physical assault and sexual violence.
And the federal Department of Education has found that continued exposure to this treatment can also impact mental health. The coronavirus pandemic was probably not a great asset to anyone's mental health, but the education department's civil rights office conducted a survey revealing that 78% of transgender and non-binary youth said that their mental health was "poor" either most of the time or always during the pandemic. The rate was 61 percent among cisgender students.
Sheetal Kale is the Title IX Coordinator at Manhattan College, as well as its Diversity and Equity Coordinator. She said that even though state law protects transgender students while federal law does not, Manhattan is still committed to ensuring its LGBTQ students feel safe on campus.
"We have kept our policy the same, in that it has always protected transgender people – both in terms of discrimination and sexual misconduct," Kale said. "So now, with this new federal law, I think it takes away the choice – and rightly so – for higher education institutions to have policies that do not protect trans members of their community."
But there is a loophole for Title IX to the extent that schools affiliated with a religion – including colleges and universities – can apply for an exemption, meaning they are not beholden to the non-discrimination clauses of the title IX. Many schools that do this claim that their religions are against homosexuality as well as gender transition.
Asking for this religious exemption is not really common, but it is not uncommon either. There is currently one school in New York – the Elim Bible Institute and College in Lima – that applied for a religious exemption from the Federal Department of Education in 2016.
College president Michael Cavanaugh claimed in a letter to the education department that the school was protected by the religious exemption and that the church's teaching violated federal guidelines for female students. pregnant, students who had abortions, students who had premarital sex LGBTQ students.
Elim "believes that God's purpose was the creation of two distinct and complementary sexes – male and female – and that a person affirms the infinite wisdom of God by living in harmony with their birth sex," according to the letter.
Manhattan College is affiliated with one religion and could technically seek a religious exemption from Title IX if it claims the Catholic Church's teachings on LGBTQ issues contradict federal law. Since 2015, six other Catholic colleges have made this claim, including the Franciscan University of Steubenville in Ohio, as well as the New Orleans campus of Loyola University.
However, allowing people to discriminate against LGBTQ students is not on the federal government's agenda. And it's definitely not on Kale, either.
"We've never invoked that exception, so I don't see us doing it now, especially now that it's federally mandated," Kale said. "We didn't invoke the exception under the Trump administration, so I don't see us doing it now."
At this time, it is not clear whether schools seeking a religious exemption from parts of Title IX will need to reapply for those exemptions with the new law in place.
Kale believes that specifically making transgender people a protected class under federal discrimination law was a long time coming, and that they are legitimately included. But even though New York already saw them as protected under 129-B, it still believes there is importance and power in doing so at the federal level.
"It's the recognition that they're human beings, which shouldn't be drastic," Kale said. "They should be protected from discrimination. They must be protected from aggression. It's long overdue, but I think federal recognition by the Biden administration… is a big step forward.