Barney Greenway Doesn't Classify Napalm Death As A Metal Band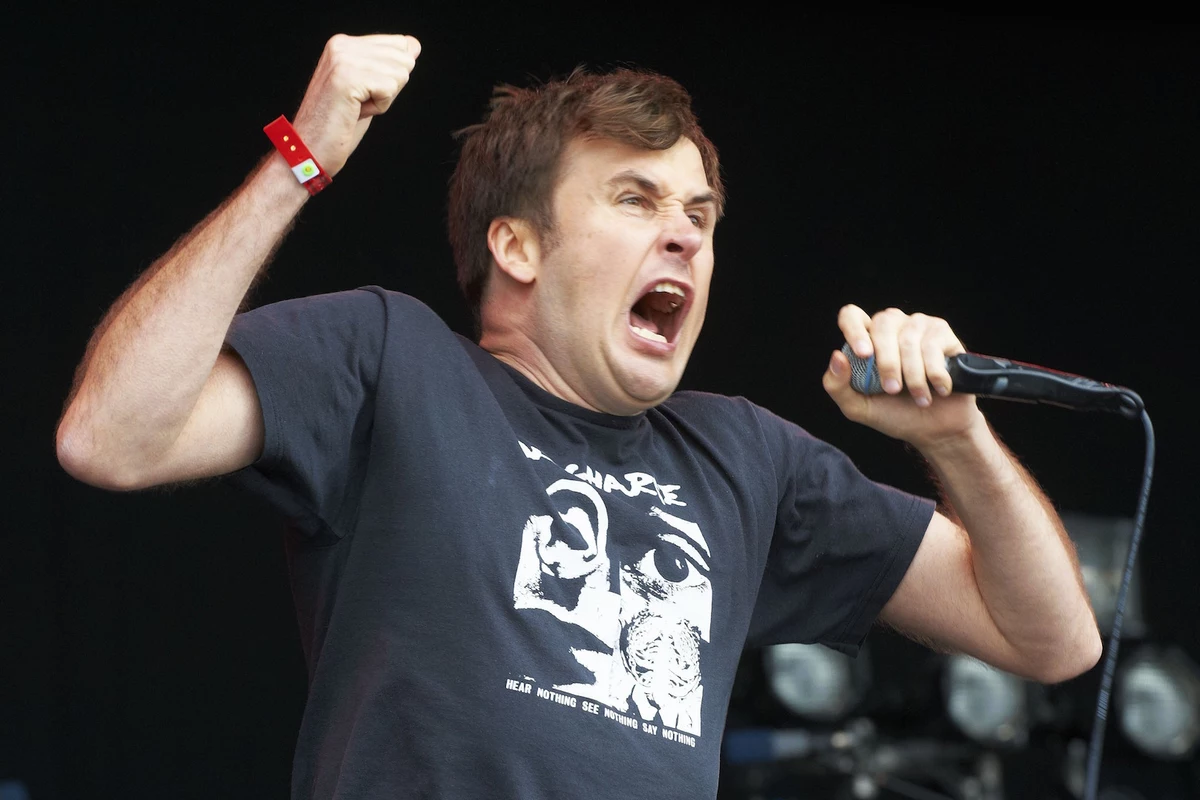 Napalm Death's Barney Greenway was the final guest on Full Metal Jackie's weekend radio show. With the Resentment is always seismic – One Last Punch EP now out, the singer discussed the two covers featured on the eight-song release and clarified that these aren't just 2020s snippets Throes of Joy in the jaws of defeatism.
With so much of Napalm Death's influence coming from the early hardcore punk scene and their willingness to incorporate other sounds and styles outside of what many concretely consider heavy metal, Greenway was hesitant to call Napalm Death a die-hard metal band.
Greenway also talked about the title of the EP and, in particular, the meaning of the emotion that is resentment.
Read the full interview below.
Resentment is always seismic – One Last Punch is largely a continuation of Throes of Joy in the jaws of defeatism. What hasn't been said by this latest album that may have made it incomplete?

It wasn't outtakes [from the last album]. We think they are of the same quality as those on the main album. We ended up with a ton of leftover songs that were as good as anything, so we made a mini album like we used to do back then.
Death by napalm, "Narcissus"
Resentment is a central theme of the new mini-album. What is particularly dangerous for you in this particular emotion?
It's quite a psychological analysis because resentment in itself is something that increases. Once it increases the level of associated violence, whether it's mental violence or physical violence, it really adds up and that's pretty significant.
I guess I was referring to the general trend right now, not that it's never been there in the past, but the general trend right now is to really separate people you don't like. Very often this aversion is not even understood. So the point is, [the word] "seismic" is the ultimate way I could put it. Resentment really creates damage, so that was the parallel.
There is Dale! and Bad Brains covers on the new mini-album. How did these particular bands and songs coincide with your own musical point of view?

It could have been any of the 1000 groups [that influenced us] because Napalm is very strongly influenced by hardcore punk. That's where Napalm Death came from, so there's a clear parallel there and Bad Brains is a really interesting band because they not only had the early strains of hardcore punk but also reggae elements which are really interesting.
Slab! are a bit more of an unknown group. People who were really into the 80s and 90s industrial scene might know them. They were a British band that did some pretty catchy dance stuff in a way, but the actual production and the sounds underneath were still really abrasive and really harsh. So there are definite sonic parallels with Napalm Death and by covering it just means we're stretching it.
We were stretching out a lot more and I think one of the things with Napalm Death is to not just stagnate. We're always trying to get things done, so it's really a double-edged sword with the Slab! blanket.
Napalm Death, "Don't Need It" (Bad Brains cover)
For most of your adult life you have been present in the metal community with Napalm Death. In what ways has this longevity shaped a statesman's outlook in you?

I don't feel that if I'm being honest. It's really interesting that you talk about the metal community, but as we mentioned, Napalm is much more than that.
That's part of the reason for the longevity because I don't really classify us as a metal band. Sure, we have elements of metal, but the general focus of Napalm Death is much more than that – it's hardcore punk and alternative music and it's a broad spectrum.
It's really good that people say such nice things about us, you know, and if we're considered statesmen or whatever, all we do is try to get things done with the group as much as we can try to do the best we can. That is just about everything. Everything else is purely accidental.
Napalm Death will be touring the United States this year with Arch Enemy and Behemoth. What will be different about your road diet after contracting COVID on tour here last year?

We're really careful not to take any extra risks now, but it's not always foolproof. You are in crowded environments and it's really hard to avoid people. You always have this kind of ideal strategy for how you're going to do it, but there are so many other places you could be exposed.
I don't know what the situation is in the US right now, but hopefully we will continue to do what we can to at least reduce the risk as much as possible. I don't want that anymore, no way. Not after last tour ended – it was miserable and wouldn't recommend to anyone [laughs].
Thanks to Barney Greenway for the interview. Get your copy of 'Resentment is Always Seismic – A Final Throw of Throes here and follow Napalm Death on Facebook, Twitter, Instagram and Spotify. Find out where you can hear Full Metal Jackie's weekend radio show here.
The "Big 4" of 17 metal subgenres
Everyone knows the "Big 4" of thrash metal, but what about other styles of metal?