Atheist Dare Rachael Ruto After Borehole Miracle Claim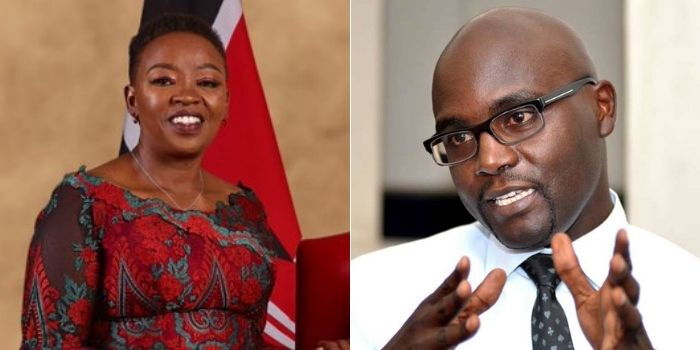 The Association of Atheists in Kenya has challenged the wife of Vice President William Ruto, Rachel Ruto, to perform water purification miracles across the country after claiming that the water in their residence was miraculously become clean after her prayers.
In a statement dated Saturday, May 7, Harrison Mumia, the president of the association, called on Mama Racheal to visit unsafe water boreholes and perform similar miracles.
Mumia said if Mama Racheal performed similar miracles it would help verify her claims.
Vice President William Ruto addresses UDA aspirants at his home in Karen on Wednesday, April 27, 2022
DPPS
"The Vice President's wife, Rachel Ruto, sensationally claimed during a prayer session with evangelical church clergy at their Karen residence that she prayed for dirty water from their borehole and that she had been purified.
"If Rachel Ruto wants Kenyans to believe her claims, she should replicate the same miracle in many other dirty boreholes across the country and purify the water in them in a scientifically verifiable way," Atheists said in a statement.
The association accused the DP's wife of lying to Kenyans by claiming that the miracles were not scientifically proven.
"Rachel Ruto is lying or deceiving herself. The fact that she says a miracle happened does not make it true. Otherwise, she should refrain from misleading the public into believing that miracles are genuine," the statement reads in part.
The association's statement comes just hours after Mama Racheal told how the water at their residence in Karen was purified by praying and pouring salt water down the borehole.
She said the water from their borehole still contained impurities despite Ruto's investment in expensive purifiers.
"I went and decreed the words of Elisha. I went and said that this water would never be dirty again and I spread the salt water around the borehole. He was about to raining, so I ran quickly and went home," Mama Rachel recounted.
"I came home on Friday and went to the residence on the other side because I had guests. Upon arrival, I saw that the water looked different. I so waited for the guests to leave and I asked my boy, Shadrack, what happened to the water." she stated.
During the prayer meeting at the official residence of the DP, Mama Racheal was accompanied by Ruto, Musalia Mudavadi, MP Mathira, Rigathi Gachagua and other Kenya Kwanza leaders.
Residents of Lodwar pictured at the new drill hole facilitated by Gospel musician Eunice Njeri and Drill for Life Company on March 19, 2020.
Case