America's Religious Freedom Has Nothing More Than Face Value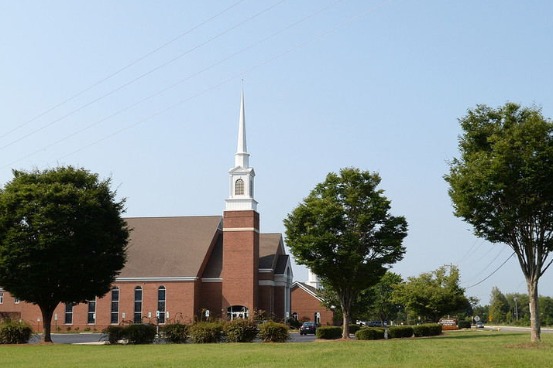 Over the past decade, the share of Americans who identify as Christian has fallen from 77% to 65%, and the share of people with no religious affiliation has fallen from 17% to 26%, while the share of people affiliated with some church has gone from 70% in 1999 to 47% in 2020.
At the same time, discrimination against non-Christian beliefs, the politicization of religion, rampant Christian nationalism, religious scandals and the prevalence of sects are rampant in the United States, proof of how "religious liberty" in the States States has been seriously violated.
Principles of separation of church and state and freedom of worship were enshrined in the U.S. Constitution, but some states stipulated that only Protestants could hold public office and established official, government-supported churches of the state long after the founding of the nation. Discrimination and persecution against Catholics continued into the 20th century, and discrimination against Judaism runs deep in the United States as well.
Former US President Donald Trump used hatred of Islam as a political tool to gain votes in 2016 and banned travel to nationals of certain Muslim countries shortly after taking office. Even atheism has been stigmatized in the United States, with many Americans associating it with immorality and even criminal behavior.
US judges often erroneously cite atheists' "lack of morality" as an excuse for denying them custody of children. Seven states still have laws prohibiting atheists from holding public office or testifying in court.
Religion has been increasingly politicized and religious belief has been seriously threatened by political struggles in the United States. Political struggles over "religious freedom" extend even to the United States Supreme Court, which handled only three "religious freedom" cases in the first 100 years of the founding of the United States, but over 70 cases over the past 80 years.
Many churches in the United States, the Catholic churches in particular, have become mired in scandals, seriously violating freedom of religious belief and the human rights of believers.
In such an environment, a large number of Americans have broken with the dominant society and resort to religious fanaticism, leading to the emergence of sects. Although most cults are rarely exposed due to their small scale and secrecy, many of them have caused extremely serious humanitarian disasters in the United States.