3 Reasons Why 'Gospel of Self' and Moral Chaos Might Trigger a Rejection of Secular Chaos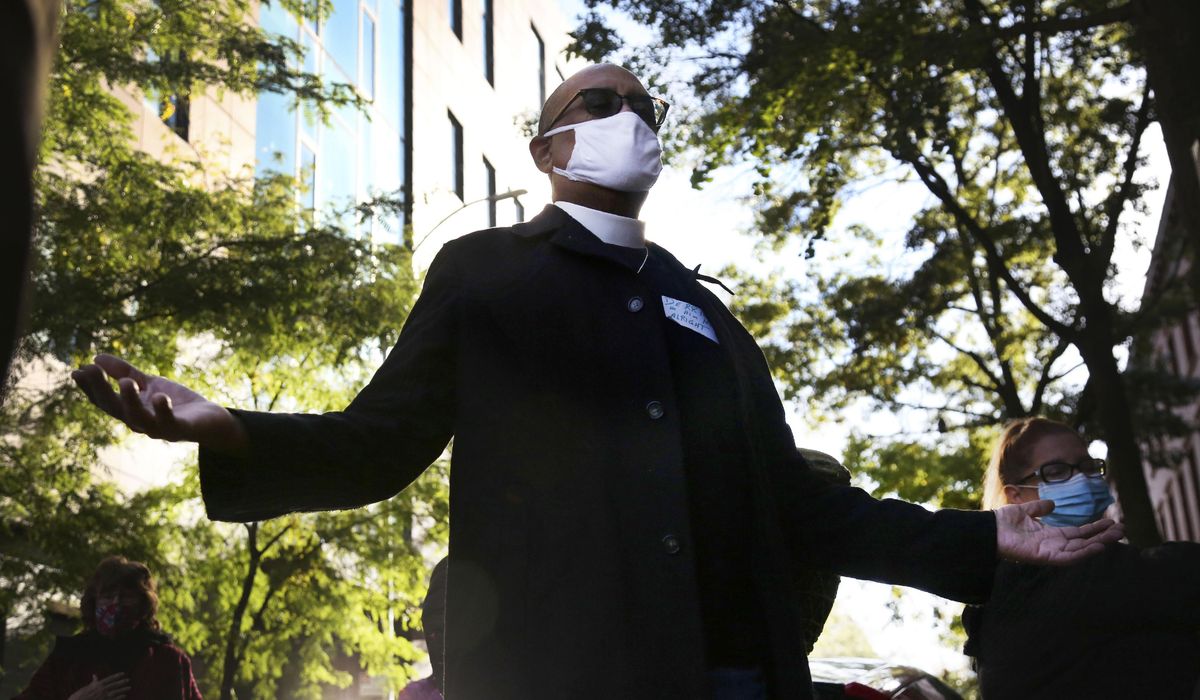 OPINION:
Given the undeniable liberal and secular dominance in Hollywood, the media, academia, and Big Tech, it is clearly not surprising to see the collective decline in faith in America and the undeniable rise in moral chaos.
We have become victims of our own whims, with the "gospel of self" continuing to plague the culture as people look inward rather than upward to find "their truth".
Poll after poll backs up this disturbing dynamic, with atheists and anti-religionists beating their chests for joy. "Faith is dying," they say, as they yearn for the day when they hope to see belief completely disintegrate into the abyss.
While it's easy for the faithful to lament what's going on – and there certainly is reason to lament – ​​we need to explore some key truths at the center of it all. Here are just three reasons why the chaotic statistics showing the supposed death of the faith in America have a startling advantage:
1. Numbers don't match fervor
Secularists and atheists indulge in the premature celebration of the supposed demise of the faith. They are content to limit their understanding of the modern age to the times we live in rather than the broader human arc of theological understanding.
The numbers certainly give the impression that things are in decline. For example, 78% of Americans called themselves Christians in 2007, but this proportion dropped to 63% in 2021. Surely that's an amazing shift – and one that's about to continue.
But just saying you're a Christian has little to do with reality. being a Christian. Moreover, the basic principle of quality over quantity is essentially lost on non-believers and those who panic aimlessly. In its early days, Christianity spread from a handful of people to an international intergenerational force that has shaken and strengthened societies for more than two millennia.
At some point, however, we began to worry more about the number of nominal Christians than about the health of those claiming the label. There is more power in 100 committed believers than in 1,000 nominal fair weather believers on any day. And the history of the church shows how the former is more formidable and far more effective for evangelism than the latter.
2. Bowel checks help cleanse, invigorate
This brings us to an uncomfortable concession: the situation of faith is not only rocky in the culture; it is also at a critical time within the church.
Bill White, pastor of Christ Journey Church in Miami and author of the book "Mature-ish: Your Mission from God, Should You Choose to Accept It" recently detailed some depressing church statistics.
He found 88% Christians did not advance past the "toddler stage" of their faith, 47% are spiritual newborns and only 1.9% have reached the most advanced stage. There's no way to sugarcoat these numbers.
Culture has invaded the church, and the results are evident. Some churches are on life support, while others are in an induced coma. Fortunately, healing remedies are before us.
Mr. White found that the lack of Christian community and not reading the scriptures at least once a month (i.e. biblical engagement) are two of the issues that contribute to this mess of the congregation. While tragic, these statistics and others like them are a wake-up call.
Jesus proclaimed "he who endures to the end will be saved" (Matthew 24:14, NIV), but too many of us fear man more than God. We have traded truth for the whims of emotion, and culture – and the church – is paying the price. But now that we know the impact, we are faced with a question: what will we do to correct course?
3. Culture is eaten
Culture eats itself; evil invades people's hearts and minds. The gospel of self turned out to be a destructive, evil and absurd creed.
The stifling of truth has led to genre chaos, cultural nullification, diabolical lies presented as demanding truth, and radical instability. Even an atheist should look around today wondering what is going on in the ever-loving world.
In addition to the aforementioned statistics, we are seeing parents inside and outside the church come out of oblivion and flood school board meetings and other venues to express their shock at the sordid results of our confusion. ethics – and the reaction has only just begun.
The fear that holds so many back from speaking the truth has been shattered by the reality that our inability or unwillingness to engage the culture and deliver the gospel to a watching world has thrown us into chaos.
Jesus told us in Matthew 10:28, "Do not be afraid of those who kill the body but cannot kill the soul. Rather, be afraid of Him who can destroy both soul and body in hell." We see Christians waking up to this call – and more will follow.
The cultural pandemonium that surrounds us is the necessary catalyst for a bowel control that wakes us up as we desperately search for a path back to truth and goodness. The proportions might be smaller than in the past, but the refining fire is certain to build power and refocus the church to look inward so that the outward work can proceed more fruitfully. .
• Billy Hallowell is a digital television journalist, commentator and host who has covered thousands of religious and cultural stories. He is Director of Content and Communications at Pure Flix, and previously served as Editor-in-Chief at Faithwire and former Faith and Culture Editor at TheBlaze.